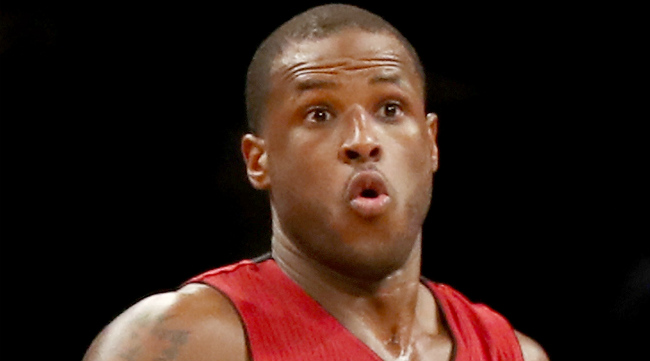 The Miami Heat are still fighting for one of the final two playoff spots in the Eastern Conference. This has been a massive testament to the coaching ability of Erik Spoelstra, as the team lost both Dwyane Wade and Chris Bosh before this season and boasted an 11-30 record back on Jan. 13.
But the Heat have persevered and Spoelstra has managed to push all the right buttons over the last few months, and now, they are just outside of the eight seed (both Miami and Chicago are 39-41 on the year, but the Bulls hold the tiebreaker).
The team has managed to do this without Dion Waiters, who had settled into a role as an offensive spark plug and playmaker before suffering an ankle injury that has kept him sidelined for the last month or so. There's some speculation that he can come back soon, which led to this wonderful exchange between Waiters and Spoelstra on Monday.
Give Spoelstra credit, at least he's brutally honest with his players. On a far more serious note, it seems like Waiters Island is going to by hobbled if the team makes it to the postseason and he's able to suit up.
Even if the Heat make it to the postseason, it's hard to see them beating the Cavaliers or the Celtics no matter where Waiters is health-wise. Then again, Spoelstra has done a fantastic job coaching this team, so who knows? Maybe they'd be able to give either squad a run for their money.