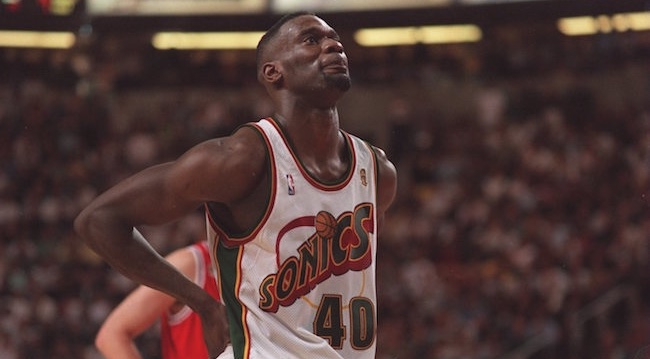 With Kevin Durant on the cusp of his second NBA Finals appearance in an Oklahoma City Thunder jersey, the old Sonics faithful need a bit of good news to hold onto. Ever since the Sonics' exodus to Oklahoma City, there have been rumblings about a new team making Seattle its home, but nothing concrete has surfaced. With its existing infrastructure and incredible basketball culture that swells from the city, Seattle would be a natural fit for the next new NBA franchise.
A few former Sonics, Spencer Haywood and Nate McMillan, have brought forth some promising news for the city of Seattle. Haywood, now a filmmaker, went on a Seattle radio show and talked about Adam Silver's desire for a team in Seattle.
"I'm on the board of directors with the retired players, we have joint meetings with the collective bargaining. Here we are, we need to do something with this stadium. We need to let it go so that we can have our team."

"[Adam Silver] wants a team back in Seattle desperately. They want to do right by Seattle, what has happened. They want to make it right."
That sounds like a commissioner with a plan. Seattle deserves another basketball team, and it appears that is an issue of high importance to Silver. New Pacers head coach Nate McMillan added to Haywood's comments with some encouragement for Seattle.
"I would say to all the fans continue to do what you're doing, the NBA, they recognize that. They recognize that it is a great city and I think the next team that comes available will end up in Seattle."

"That city deserves it. It's a great sports town."
Basketball will be back in Seattle sooner or later, and hopefully for Sonics fans, it's sooner.