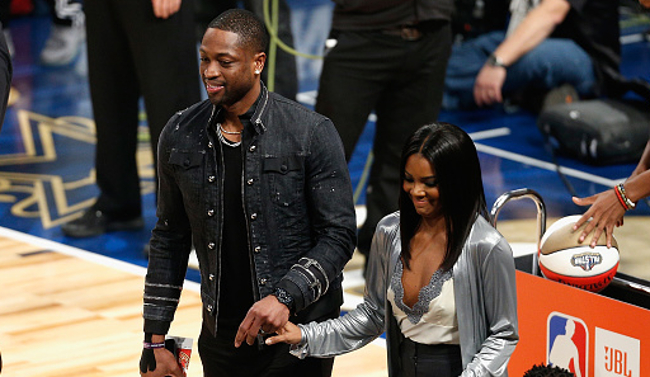 Over the course of a long NBA season, players get asked a lot of questions and in turn have to try and consistently offer relatively coherent responses. So it's inevitable that guys will sometimes stumble, or misspeak, or in Dwyane Wade's case, accidentally say something that 13-year-olds and people that still have the sense of humor of a teenager will immediately snicker at uncontrollably.
One of those people is apparently Wade's own wife, Gabrielle Union, who we've learned isn't above trolling her husband anytime he does or says something silly. Just check out her savage response to him missing a wide-open dunk against the Celtics on Sunday in Game 1 of the Bulls' first-round series.
So you know she wasn't about to let it slide when Wade's quote took an unexpectedly suggestive turn.
You can scroll through that thread to see more cheeky responses from fans if you're so inclined.
Wade's movie star wife has never pretended to be demure when it comes to these topics. Back during March Madness when a Twitter troll made some offensive comments about her regarding UCLA star Lonzo Ball, Union fired back with the perfect response. Union has absolutely no chill when it comes to trolls, the referees, the media, and even her own husband, all of which makes for an entertaining dynamic as the postseason continues to heat up in the early going.