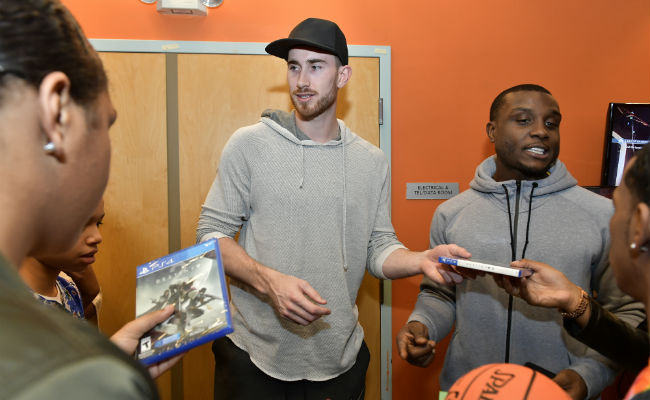 Noted gamer and Boston Celtic Gordon Hayward is helping fellow gamers get early access to one of the most anticipated multiplayer titles of the fall. Hayward, who is a consistent Twitch gamer and has even talked about teammates' scientifically inaccurate takes on Earth geometry on the streaming platform.
But he's also helped some game companies get fans excited about new releases, and he's doing the same with Call of Duty: Black Ops 4 later this year. Comcast announced its partnership with Activision at E3 earlier in the week, and it's something that should get gamers with the cable giant's internet service excited. The two companies are letting Comcast customers get early access to Call of Duty: Black Ops 4 and the game's multiplayer.
The promotion is a way for Comcast to boast about its internet speeds, but for gamers who want to access the game well before the global beta in August and its official release on October 12, it's a great way to get on the battlefield early. Getting a chance to play with Gordon Hayward, who dabbles as a pro gamer himself, isn't bad either.
From now until the end of August, gamers can visit certain Xfinity stores in major cities — Washington D.C., Boston, Philadelphia, Houston, Seattle, Chicago, Indianapolis and Atlanta — can enter a sweepstakes to play the new Call of Duty Multiplayer.
"I'm excited to team up with Xfinity to bring early access of Call of Duty: Black Ops 4 to fans," Hayward said in a release. "I can't wait to join my fellow gamers in Boston."
The beta will be available to all Comcast users sometime in August, too, which means Hayward will have quite a few gamers to play with this summer.