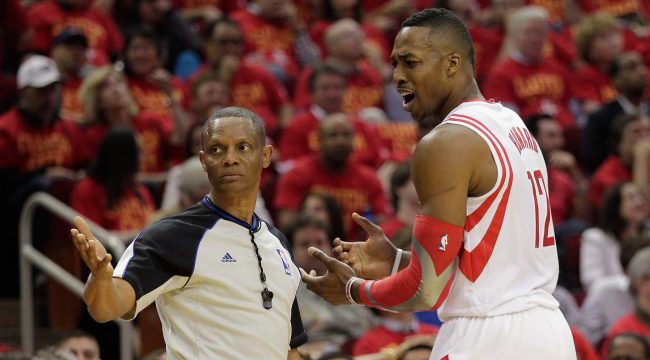 NBA commissioner Adam Silver one year ago was "on the fence" about eliminating the Hack-A-Shaq rule, which allows opposing teams to take advantage of poor free-throw shooters by intentionally fouling them.
One year later, at his annual NBA Finals address, Silver is off the fence and on the side of abolishing or altering the rule.
But there's a two-and-a-half times increase in such fouls this season over last. Silver said the NBA's research showed a 16-fold increase in such fouls over the past five years.

"Not only is that something that is bad for our network partners, but for all of the fan research we have shows that the fans hate it," Silver said. "There may be a compromise in there where we can cut it down significantly."
This is coming from someone that watches Warriors games, the conference finals and the NBA Finals, so maybe I'm not the best representation of an NBA fan, but I think the rule is great. It slows the game, sure, but isn't it hilarious when Dwight Howard or Andre Drummond misses a free throw by like 3 feet? Isn't it smart strategy to foul those players intentionally, watch them brick two free throws and get the ball back?
Wouldn't the free market show this rule is bad in the form of teams not signing or using players this bad at the charity stripe? Not surprisingly, a rule change that helps so few teams isn't sitting well with some owners.
Some do not believe a rule change that favors a few teams' star players is fair.
"If Adam wants to get rid of Hack-a-Shaq, he's wrong. Dead wrong," Dallas Mavericks owner Mark Cuban said in April. "Absolutely 100 percent wrong."
Some think fouling is fair. Others feel that fouling is foul. We'll have to see how fouls fair this summer when the competition committee decides what's fair and what's foul when it comes to fouls.
(Via ESPN)