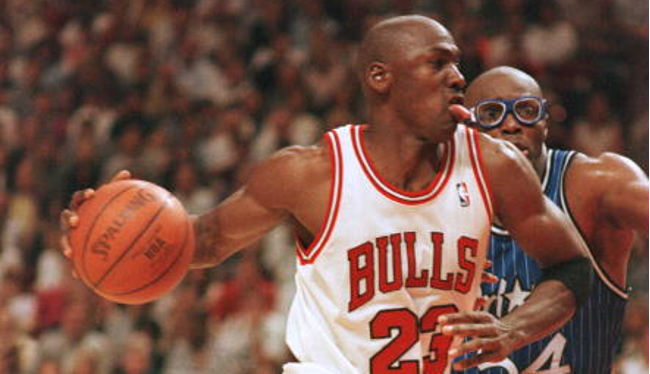 The stories about Michael Jordan's competitive myopia have reached mythological status over the years, and it wasn't just reserved for his opponents. He could be downright cruel to his own teammates, as evidenced by that time he punched Steve Kerr in the face during a particularly-heated practice.
Jordan was apparently notorious during inter-squad scrimmages, and former teammate Horace Grant can personally attest to that. The one-time Bulls forward appeared on Scoop B Radio Overtime with Brandon 'Scoop B' Robinson recently and reminisced about what it was like battling the GOAT in practice.
Man let me tell you, we thought this guy was just the devil. When I say the devil that's out of respect.

In terms of the way he practiced, we thought that we were the Detroit Pistons or the New York Knicks. This guy practiced so hard, and if you weren't on his team in practice you were his enemy.

And that's how driven this man was, and that's why you can say that he was the best player that ever played this game.
It's great that Grant can look back fondly on those memories, because it probably wasn't very fun in the moment. Still, Grant was the beneficiary of MJ's quest for basketball immortality as he has three championship rings to show for it as a member of the Bulls' first three-peat dynasty.