Jason Maxiell, who plied his trade in the NBA for 10 seasons with three teams, is currently a member of the Tianjin Ronggang of the Chinese Basketball Association. In a recent game, Maxiell was the victim of a hard foul by Wu Ke, and he sort of lost his mind for a few seconds over it.
Maxiell appears to absorb a forearm to the back of his head and decides to chase Wu from one end of the court to the other. He never gets a hold of him and appears to be having a laugh about the whole thing by the end of the video.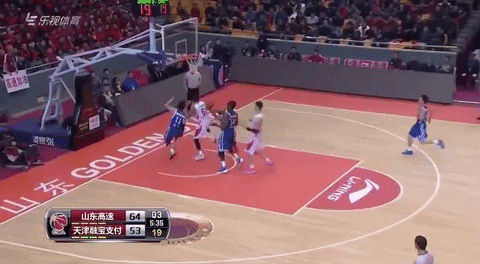 The player soothing Maxiell is Michael Beasley, the second pick of the 2008 draft who now plays for the Shandong Golden Stars. Beasley won the CBA All-Star Game MVP award two weeks ago with 63 points, 19 rebounds and 13 assists. It's the second year in a row he's won the award.