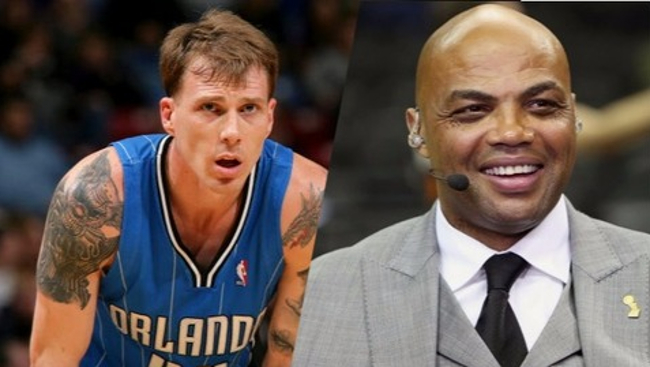 Jason Williams, aka White Chocolate, aka Pistol Pete 2.0, he of the crispy passes and even crispier handle, has absolutely no chill. Even at the age of 40, he's still out here clowning fools on the basketball court, whether that includes his annual appearances at the Orlando Pro-Am or his most recent run through The Basketball Tournament with fellow Sacramento Kings alum Mike Bibby.
After his squad, 'Pedro's Posse," got knocked out of the Tournament this weekend, Williams proceeded to go absolutely HAM on Charles Barkley for criticizing Kevin Durant's decision to sign with the Warriors in free agency earlier this month. Here's what he had to say when asked what he might do if put in Durant's position. Via Mike Ortiz Jr. of Did You See That?!
Ah man, you can't put me on Kevin Durant's level first and foremost. If I was Kevin Durant and that's what I wanted to do, then that's what I would've done. I wouldn't have made a decision based on anybody else. Because it seems like he's done that for 8 or 9 years now. You know you've gotta take care of yourself and make yourself happy at the end of the day. I mean all these guys [Charles] Barkley and them talking about oh they wouldn't have done it, well they was never free agents back in the day…like they didn't have the choice. Nobody wanted his ass [Barkley] on their team because he was a loser. So that's what I think about that.
What a hilariously cruel assessment of Barkley's career. Barkley did, in fact, join a super team of sorts late in his career when he went to Houston to play with Hakeem Olajuwon and Clyde Drexler, although that transaction happened via trade rather than free agency, and, being well past his prime, a slew of injuries rendered him mostly inconsequential and forced him to retire just a few short years later.
Barkley himself has also admitted to things that don't necessarily point to him being the most committed teammate, such as the story that emerged last week about him yelling at teammates while sitting on a stationary bike eating McDonald's during his Sixers days.
Nevertheless, the Barkley isn't one to take slights like this laying down, so expect the outspoken TNT analyst to fire back with his own missives sometime soon.
(Did You See That?!; h/t Sporting News)