PITTSBURGH – It's raining, but there's still a buzz throughout the city. Pittsburgh is a sports town, with residents that gravitate towards success when things are going well. It's what you expect out of a place that fancies itself the City of Champions.
The Penguins didn't win their third Stanley Cup in a row this year, but they still made a postseason run. That could be the case for the Steelers, too, as they once again sit atop the AFC North and look like a Super Bowl contender. The Pirates were supposed to struggle, but instead, they finished 82-79 — fourth place in the NL Central, sure, but still good enough that there's excitement around the franchise. Even Pitt football, despite entering conference play with a 1-3 record, went 6-2 in ACC play and won the Coastal with a chance to play spoiler against Clemson in the ACC Championship.
This is Pittsburgh, success is the expectation, and when that expectation isn't met, you have something that looks an awful lot like Pitt basketball.
The Panthers were a laughing stock of college hoops last year. They were the only team in division one that failed to record a conference win, and their KenPom ranking of 227th nationally was the second-worst among Power 5 teams. This kind of thing does not happen two years after a program makes the NCAA Tournament for the 16th year in a row.
So Pitt decided to go through the hardest of resets. Head coach Kevin Stallings was out despite the fact that his contract included a $9.4 million buyout (reports are spotty on whether Pitt paid the whole thing). Decisions to fork over that much money usually aren't easy, but watching a listless team go 8-24 with an 0-18 mark in conference play isn't easy, either.
Despite this, the school pulled off something of a coup when it hired Jeff Capel, the former Oklahoma coach who had spent the last seven seasons on the bench at his alma mater, Duke. For a guy who could have punched his ticket almost anywhere, it was the biggest win Pitt basketball had experienced in the last two years.
Capel sees this as a chance to lead a basketball program again. He spent four years coaching VCU, then another five at Oklahoma, which famously ended amid controversy and back-to-back disappointing seasons two years after reaching the Elite Eight. But since then, Capel has spent time learning under Mike Krzyzewski, for whom he played during his college career at Duke. Among the many lessons he learned, one stands out above the rest, and is pertinent as he works to re-establish himself as a head coach.
"One of the things coach always told us is, failure is not a destination," Capel told Dime. "You have to go through failure. You have to go through difficult times because then you learn about you. You learn about who you are. I saw with my dad, I've seen it with other great coaches, some of the best coaches and leaders in history, they've been fired, they've failed, they've been told no. You keep learning, you keep figuring it out."
—


Basketball is in the Capel family's DNA. Jeff Capel II, who passed away in late 2017, coached in high school, college, and the NBA over his career. While Capel didn't necessarily believe he was going to follow in his father's footsteps — he thought he'd play professionally before moving to an NBA front office and, eventually, a general manager gig — his brother, Jason, thought that was always going to be the case.
"As a player you knew he was going to be a coach, his career ended a little early because of health reasons," the younger Capel says. "There's a story that, the first time my dad took him … I guess he was maybe four or something … to buy a basketball hoop, it was raining and [they] got into a car wreck, but still, when they got home, they made sure to — everybody was OK — they made sure to put that basketball hoop up because that was his main concern."
Despite the fact that they have degrees from rival universities — Jeff from Duke, Jason from North Carolina — blood, of course, is thicker than water. So when Jeff needed to put together a staff at Pitt, he called his brother, a former head coach at Appalachian State who had carved out a television career. Jason said yes, believing his brother placed an emphasis on knowing the people in his program would have his back.
"I think he knew in his mind the second time around when that opportunity came a big factor in building staff was going to be trust," Jason says. "People he knew he could count on, that had been in the business before who have a lot of the qualities that he had to have being with Coach K."
Jason says Jeff always treated him like a peer, not a brother five years his junior. They both served as ballboys for their father and went on recruiting trips with him — there's a story in which Jason puked on Robert Horry while they were on a plane as their father was trying to recruit Big Shot Bob to come to Wake Forest.
The pair were inseparable. Jason recalls them writing letters, having goals of playing alongside one another in the NBA and in the Olympics. He also recalls spending time around Jeff and Grant Hill, who sat next to one another in the Blue Devils' locker room. In a way, it only made sense that Jeff would want a familiar face alongside him in a new situation, facing "maybe the most challenging" job he's taken — in fairness, he also called it "maybe the most exciting" one, too.
The family feel goes deeper than his brother being next to him on the sideline. He told The Undefeated that he felt his father's presence when the opportunity to coach Pitt came about, admitting it's far more important to do right by his father as a man with a family than it is to do right by him as a coach.
Which raises the question: How, exactly, does he do that? It starts with building something sustainable, which requires "fighting everyday" (as Capel puts it) to make sure the program that consistently won games and made the NCAA Tournament under Ben Howland and Jamie Dixon can get back to that level. The Panthers have never won a national championship, their only Final Four appearance came in 1941, and they haven't advanced past the Sweet 16 since 2009, but over the last two decades, Pitt has been a model of consistency in the sport … well, at least until recently.
––


Capel came into a program that needs to have a foundation built, collectively.
"It's brick by brick and it's every day," Capel says. "It's changing habits. It's developing great habits. It's having standards and making sure no one deviates from those standards. That's all of us included, it's creating ownership in the program. It starts with us, the players, the coaches, everyone like that. But the thing that I've learned throughout the Duke experience is that ownership, everyone owns it, this is Pitt's basketball team. This is not just my basketball team. This is the players', it's Pitt's, it's the Oakland Zoo's, it's the alumni, it's the administration, it's everyone. So we all have to be all in to it. We all have to invest in to it. If we do that, the results will come."
These lessons were planted by his father and, of course, Krzyzewski, but Capel has learned from his previous two head coaching gigs, too. From 2002-06, he was at the helm of Virginia Commonwealth, where he went from an assistant coach under Mack McCarthy to the man in charge, leading the team to four-straight winning seasons and an NCAA Tournament appearance in 2004. (Jason, for the record, believes Jeff planted the seeds that turned VCU into a consistently solid team in the Atlantic 10.)
While Capel believed he had his best Rams team in 2006-07 — they'd go on to win a then-program record 28 games under Anthony Grant — a job offer in Norman popped up, one he did not see coming even though getting contacted by other schools was nothing new.
"The thing with Oklahoma, it was after my fourth year at VCU, it kind of came out of nowhere," Capel says. "I just felt like the timing was good. My AD at VCU was leaving, the guy that hired me, he was leaving. The main thing was just to try … let's see how I am and I want to be at this Power 5."
Capel admits he was a bit naïve when he took the job at the helm of the Sooners, so despite taking over what he thought was a good situation with good players that possessed chips on their shoulders, and despite things getting "accelerated" in his second year thanks to a five-star forward named Blake Griffin joining the program, the success the team initially saw was short-lived.
Oklahoma went 16-15 in Capel's first year. Then, following Griffin's arrival, the program secured back-to-back NCAA Tournament berths and an Elite Eight appearance in 2008-09. From there, the Sooners went 27-36 with a 9-23 mark in conference play over Capel's final two seasons, which featured a series of vacated wins due to a recruiting scandal surrounding five-star center Tiny Gallon. Capel was not implicated in the saga, as things revolved around former assistant Oronde Taliaferro.
But beyond the controversy, Capel was fired for the team's performance on the floor, something he believes was due to a lack of what he hopes to build in Pittsburgh.
"To get the thing that I didn't realize at the time, I thought we had a solid foundation, we didn't," Capel says. "Some of those values that you think that you have, where everyone's all in and it's about the team and what can we do, you realize that that wasn't the case. There were some agendas. We weren't all on the same page. That's why it came crumbling down."
Capel went into his final year thinking he was on the verge of getting axed, and despite trying to keep that away from his players, that cloud hung over him at all times — he said "you definitely think about" your job security in this sort of situation.
When the time came to think about what was next, Capel thought he'd do what many a fired coach ends up doing: television. Instead, his alma mater came calling, giving him an opportunity to join the staff at Duke. He assumed he'd be there for a year or two before another head coaching job popped up, but while opportunities came about, Capel stayed in Durham, waiting for the right situation to present itself.
Capel spent seven years as an assistant and, eventually, associate head coach for the Blue Devils. He filled in as the head coach when Krzyzewski missed a game due to an illness in 2016 and received the title of interim head coach for seven games the following season, as Krzyzewski needed back surgery.
Going to Duke gave Capel a chance to learn from the best to ever do it. He had only been an assistant coach for two years prior to getting the VCU job, which led to a lot of learning on the fly — most of his understanding of what he had to do as a head coach came from his playing career or what he was able to learn from his father. It's not necessarily the wrong way to do things, but in Capel's eyes, it made the time he spent as an assistant at Duke something that "needed to happen."
"I learned a lot about myself," Capel says. "I learned a lot about what I like, what I don't like, what I need, what's important to me. How to run a program, the details in it. How important the people around you, the people that you need to surround yourself with. From not just assistants to support staff. I mean everything."
Above all else, Krzyzewski taught Capel the importance of fighting. While things like preparation and leadership are crucial, they're nothing if they're not worth fighting for.
—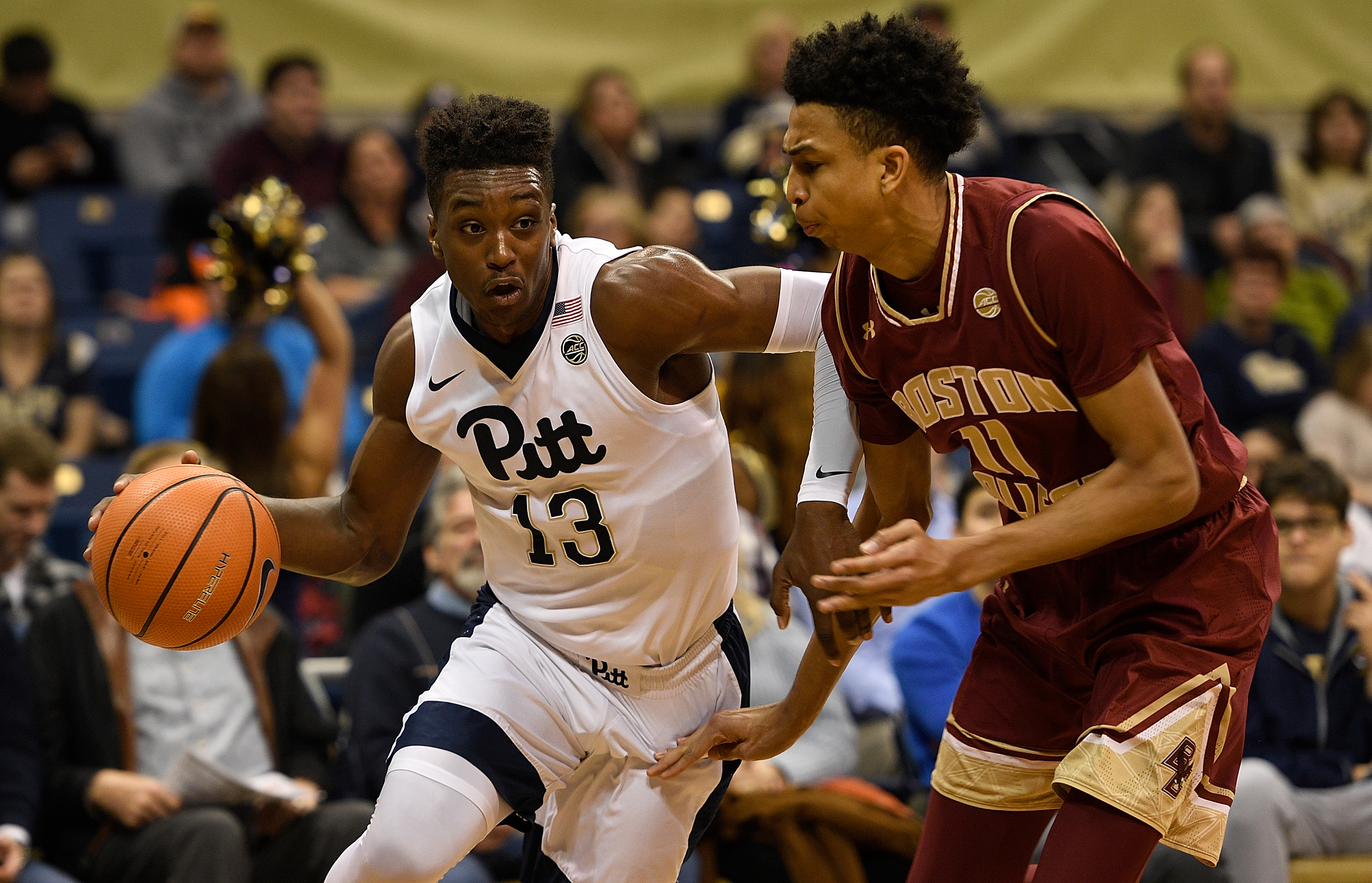 Khameron Davis committed to the Pitt basketball program in April 2017. It was his first and only offer, so despite being from Colorado, he decided to head across the country and join Kevin Stallings' program.
"He was saying that he wants somebody who was going to be a good person, a good human being over basketball stuff," Davis recalls. "I appreciated that more because … I don't know, I said I believed it strongly."
Pitt gave Davis a chance to play and start, two things that he did as a freshman — Davis saw the floor in all 32 games and started 24 of them. The issue for Davis, and everyone else in the program, was that Pitt struggled in 2017-18, going 8-24, closing the year on a 19-game losing streak, and earning the unfortunate distinction of being the second-worst Power 5 program in college hoops, per KenPom. As such, Stallings, despite possessing a sizable buyout, was fired.
This led to a near-mass exodus of talent from the Panthers. At one time or another, a stunning nine players considered transferring, including Davis.
"I came to the school because I like the family feel," Davis recalls. "I liked how close I was to everybody around here, you know what I'm saying? So, when coach left, I kind of felt like my family was breaking apart, so I wanted to kind of re-evaluate my options."
Of those nine players, three of them went elsewhere — forward Ryan Luther to Arizona, point guard Marcus Carr to Minnesota, and guard Parker Stewart to Tennessee-Martin. The rest stuck around, with Davis saying he felt like Capel was attempting to "put us back together, and put the family back together."
As for Capel, his message was simple. He did not know what the players experienced the previous year, even going as far as to say it'd be "offensive" to try and say he understood what it's like to struggle the way they struggled. But in talking to players, he wanted to get two things across: He wasn't going to beg if someone wanted to leave, and if someone wanted to stick around, they were going to be put to work.
"You talk to them about it, you show them with stuff we did on the court, and activity and some situations where you show the accountability and here's direction and here's the standard," Capel says. "Things like that. Do you want to be a part of it? Great. Let's do it. If you don't, hey, let's shake hands, good luck to you in whatever you choose."
This buy-in wasn't just something Capel had to confront with his players, it was something he had to make sure he had before taking the job. While Pitt isn't an historically difficult program, it has fallen on hard times and required an all-in approach from whomever took over.
That was the only hurdle Caple needed to clear. The thought of coaching in the ACC was one he'd been kicking around since his career started, and he feels that the school's administration — led by athletic director Heather Lyke — will "be in that foxhole" with him when issues arise. Jason Capel considered this crucial, saying he believes something his brother valued was "the commitment to what the vision of what everyone knows this place is, what it has been, what it will be again, and everything that's gonna go into that to helping build it back to where we all want it to be."
Still, the amount of work that would go into this rebuild was going to require Capel rolling up his sleeves and get to work.
"I knew right afterwards this is the job," Capel continued. "This is the one. I told my wife that, but then a little bit after I was like, just, do I have the energy? I know what it's going to require, do I have the energy? Because this year has been an exhausting year, physically, emotionally. It's been an exhausting year, and do I have that? Once I realized that I do have it, the jobs has energized me even more, which has been exciting."
—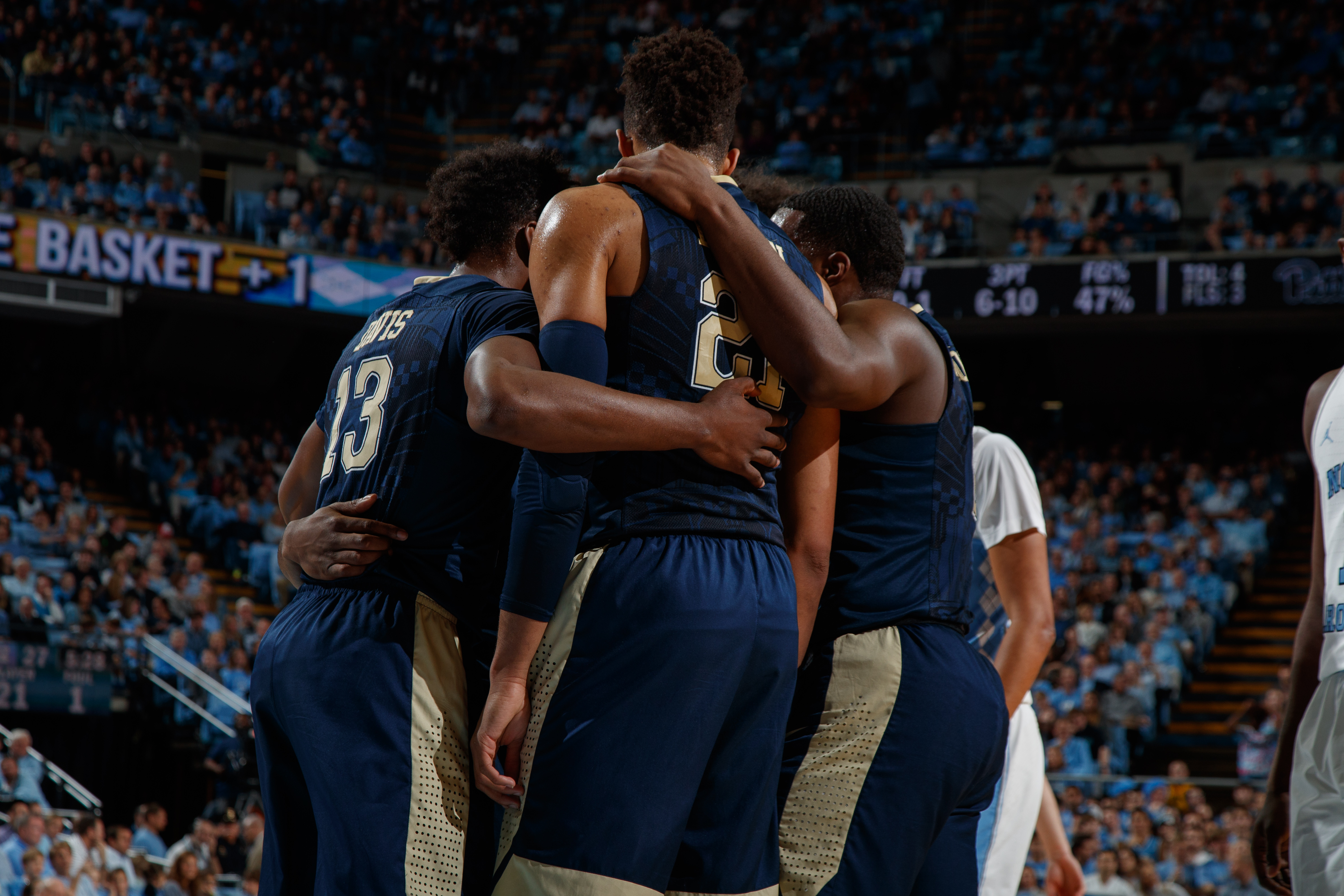 As for what the future holds, that's still a bit up in the air. The Panthers are expected to struggle this year as they build, but through seven games, the team is 6-1 with only a narrow road loss to Iowa.
The more broad question might be what the future holds for Capel, whose second chance at a head coaching gig has finally arrived. According to Capel, those plans do not involve any sort of pre-determined plan to take over at Duke when Krzyzewski decides to retire — when asked if the two ever discussed this, Capel tersely responded with a no.
While Capel and I spoke — his office mostly bare, save for a television, a bookshelf with a bottle of wine sitting on it, a dry-erase board to diagram plays, a few places to sit, and a bowl of granola bars on an end table — the University of Pittsburgh was prepping the Petersen Events Center for spring commencement. The various ceremonies occurred a few days later, marking the closing of a chapter for thousands of undergraduates.
There's an irony in all of this, as Capel's office overlooks the place where the university will say goodbye to those that hold it so close to their hearts. They'll move on to the next stage of their lives, just as Capel and Pitt basketball are starting their new chapter together.
Shortly after we met, Capel picked up a commitment from four-star guard and top-100 2018 prospect Trey McGowens. Pitt came into his recruitment late, but Capel sold him on coming to Pittsburgh. Getting McGowens isn't going to single-handedly change the course of the future for the team, of course, but perhaps this is a small sign that Capel has learned that failure is, indeed, not a destination, and better days are coming for Pitt basketball.