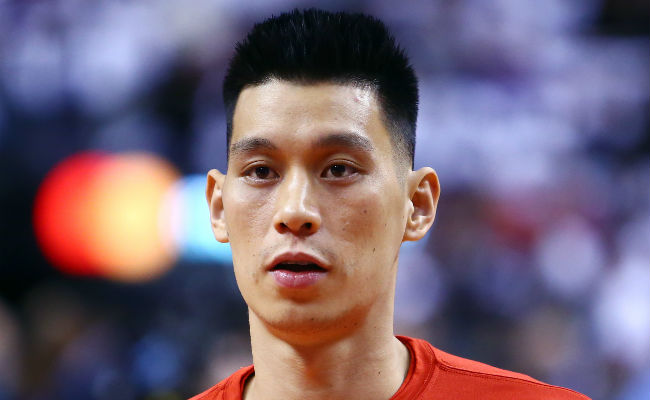 NBA free agency has come to a grinding halt as there are few teams with any cap space remaining after the flurry of activity that opened the month when $3 billion in contracts was handed out on the first day.
That initial run where cap sheets and rosters filled up quickly was great for those that got deals done quickly, but for those that chose to be more patient, the market dried up in near-record time. Among those still out there as a free agent is Jeremy Lin, the reserve point guard that had a productive start to last season on the Hawks before being traded to the Raptors where he won a ring but saw very limited playing time.
Lin, who will turn 31 this month, has apparently not garnered much interest in free agency and, as such, there is speculation his next team could be one from overseas. It's been a difficult month for Lin, who recently spoke at an event in China and got emotional when discussing free agency and how he feels he's at "rock bottom" as the league has seemingly "given up" on him.

Jeremy Lin emotional on free agency: "Rock bottom seems to be getting more and more rock bottom for me" – says he feels like NBA has given up on him pic.twitter.com/MMsNRLyIi7

— Michele Steele (@ESPNMichele) July 28, 2019
It's a not so friendly reminder of the human side of the business of basketball, and how difficult it can be for players who still believe they can bring value to a team when teams seem to differ. For Lin, there have been recent injury concerns — although he appeared in 74 games last season — that have been a part of steering teams away, but also it's about finding the right fit.
Lin isn't a tremendous shooter or defender and that cuts down on the market for him, but it's hard to imagine there isn't a team out there that could use his abilities as a scorer and solid veteran presence on their roster. Hopefully Lin can find a team soon, either in the NBA or elsewhere, because right now it's clear the free agency process is weighing heavily on him and taking its toll emotionally.