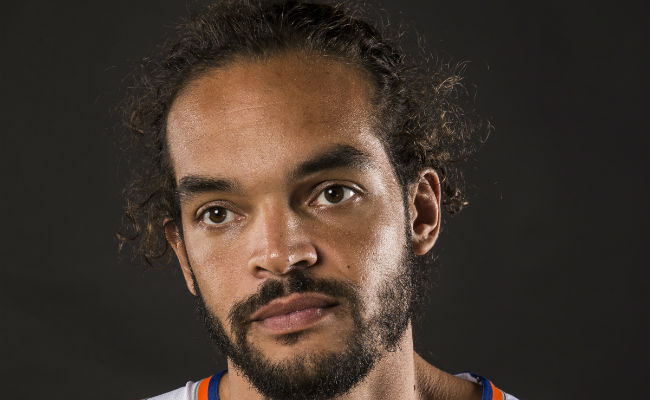 Joakim Noah is back with the New York Knicks after missing the start of the year while serving a suspension. After watching how well the team has played at the beginning of the season, the big man thinks that the Knicks themselves just might be back as well.
Noah admitted that there's "definitely a different vive" around New York this season, with the Knicks above .500 as he is making his way back to the team. The New York native said fans should be excited about this team, which he hopes he can help when he finally gets back into the rotation.
"I think this is a team that the people in New York should be excited about," Noah told Newsday. "I think that Knicks fans are hungry fans and they appreciate hard work. Last year was a tough year and there was a lot of frustration with the way we conducted ourselves and the way I conducted myself with the suspension. And not playing well. So I just want to come back and just help in any way. I think that I want to show that."
As far as his time off, Noah called it "beyond a learning experience" and said it offered him a chance to reflect on his life both on and off the court.
"It's been very humbling. But it helped me also get my life in order," Noah said. "Right now, I still feel like I have a great opportunity to be able to play at home. That's something that I'm not going to take for granted. And it was taken away from me because of a bad decision. So right now, it's definitely a learning experience. I'm happy that I can get back and do what I love to do."
Kristaps Porzingis and the Knicks are rightly energized this year, and it sounds like Noah is ready to match that energy on the court.