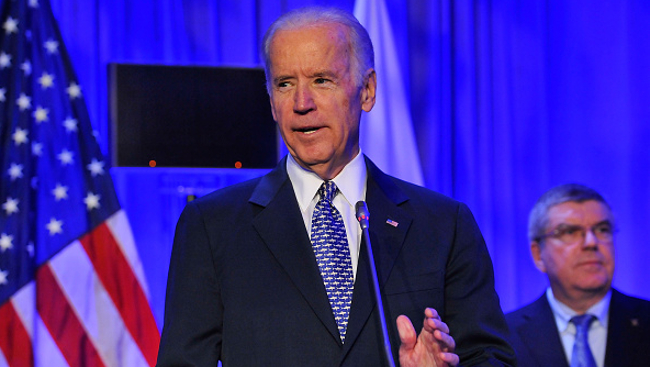 It's been a challenging couple of years for veteran TNT sideline reporter Craig Sager. After learning earlier this year that his leukemia had returned, doctors gave him the grim and devastating prognosis that he had just a few months left to live. The magnitude of support he received from the NBA family and fans around the world was truly inspiring.
Despite his rapidly-deteriorating health, Sager and his bold sartorial concoctions haven't slowed down one bit. In fact, he was able to cover his first-ever NBA Finals last month. In the interim, Sager has worked tirelessly to raise awareness for cancer research and has become an inspiration to survivors all around the world.
Because of that, he'll be honored at this year's ESPYs with the Jimmy V Perseverance Award. What's more, it looks like he'll have a very special guest on hand to present it to him. Via Richard Deitsch of SI.com:
"Like Jimmy Valvano, Craig Sager embodies the best of who we are as Americans," Biden said, in a statement forwarded to Sports Illustrated. "For four decades Craig's been the go-to-guy on the sidelines for us to better understand a game we love and its place in our culture. But in the real game of life, he's teaching all of us something bigger—how to live life with purpose, determination, and love. On behalf of all Americans, and cancer patients and their families who he inspires every day, I'm honored to be presenting Craig with an award that reminds us as a nation that we can never give up in our fight to end cancer as we know it."
The ESPYs will air this Wednesday, July 13, at 8 p.m. ET on ABC.
(SI.com)