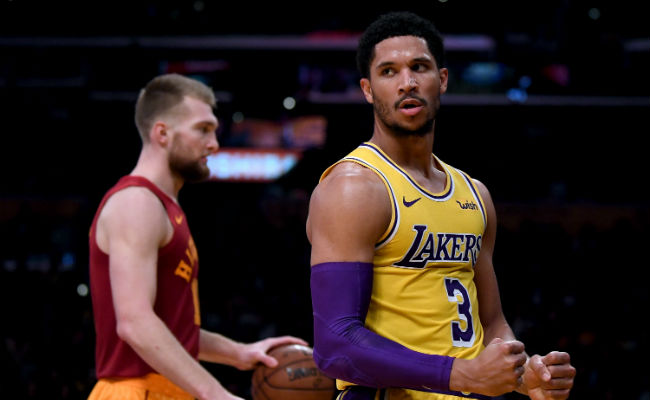 Seemingly every important member of the Lakers has spent some time out with injury this season, from LeBron James to Brandon Ingram and Lonzo Ball. The latter two members of L.A.'s young core are out for the remainder of the season, and now are joined by guard Josh Hart.
The team announced on Thursday that Hart had undergone a procedure on his patellar tendon in his right knee that would sideline him for 12 weeks, putting his return to a basketball court at some point in late June or early July.

Hart has dealt with knee soreness for some time and missed their last four games, but had been listed as "day-to-day." By having this procedure, hopefully whatever has been nagging him with his patellar tendon will no longer be a problem going forward, but it does raise more questions about the way the Lakers' training staff has handled injuries this season.
L.A. is entering a critical summer, one in which they'll be expected to be big time players on the free agent and trade markets. However, with three of their best young players finishing the season in the injured list, value for each will not be close to at its peak and that could hamper the abilities of the front office in trying to deal for Anthony Davis or another star caliber player.