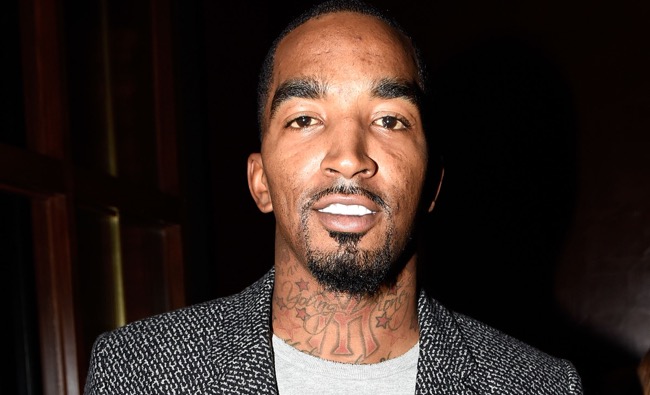 There are very few professional athletes who leverage their place in society to have fun better than J.R. Smith. The current Cavaliers shooting guard might be only focusing on "video games, basketball and basketball" in Cleveland, but the former Knick used to make the rounds in Manhattan, and he had some advice for athletes looking to avoid the fate of Chris Copeland.
Per Dave McMenamin at ESPN.com, comes J.R. as nightclub sage:
"For me, I feel like a target every time," Smith said after Cavs shootaround Friday in advance of their game with the Boston Celtics. "So, I try to handle myself with care when I'm out and about. It's one of those situations when you're out at 4 in the morning — I'm not saying it's [Copeland's] fault by any means — but when you're out at 4 in the morning, there's no way you should be walking anywhere. Get in your car and go home or go wherever you're going. That's one of my cardinal rules. You don't just stand outside of the events like that. You just get in and go and keep it moving."
Then again, the craziness surrounding the Copeland stabbing, including the arrest of Pero Antic and Thabo Sefolosha — the latter of whom fractured his tibia in the melee with the NYPD when he was taken in — is not something J.R. has ever actually witnessed.
"I've never seen anything like that at all," Smith said. "You hear about stuff like that all the time, but seeing it firsthand? I've never seen it."
Still, Smith cautioned everyone to keep alert. Regardless of where an athlete might play, an incident like the Copeland stabbing "could go down anywhere." Smith said. "It could be in the nicest places, it could be in the worst places. It's just one of those situations where you're at the wrong place at the wrong time."
This is remarkably astute of J.R. who we've always hoped would focus more on basketball and less on partying with "The Leonardo DiCaprios, the Rihannas, the Jay Zs, Beyonces and people of that sort"; although, that J.R. is still bloggers gold. Smith's supposed turnabout is more likely the influence of a team with very real title chances (the 2012-13 Knicks don't count) than geography, but everything J.R. says here still holds true.
Move the hell on once you leave the club. You're only going tempting fate if you loiter longer. Nothing good can happen after 2:00 am and Worldwide Wes was right when he told a younger player looking to prolong a night during the All-Star break a half a decade ago, "You can't chase the night. When the night is over, the night is over. That's just the way it is. You just gotta wake up tomorrow and hope for a better day."
J.R. has learned that adage the hard way. But for all you people lamenting a more mature Smith who isn't likely to appear in the back pages of the Post any time soon, he can still make us smile:
(ESPN)