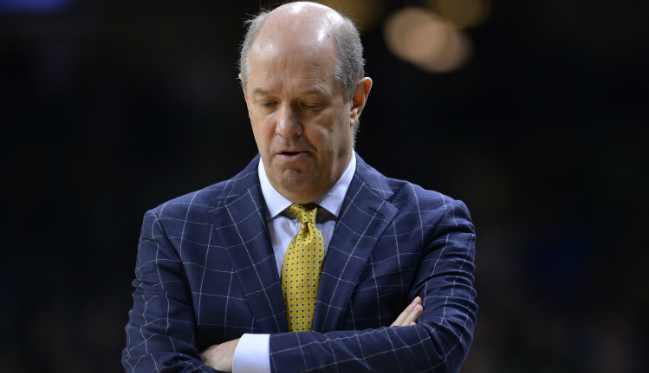 Someone had to have the title of the worst college basketball team in the ACC, and unfortunately for Pitt fans, that "honor" went to the Panthers this season. Entering the ACC Tournament on Tuesday afternoon, Pitt sat at 8-23 on the year and 0-18 in conference play. The last time the Panthers won a basketball game was on Dec. 22 against Towson by four points.
So as you can guess, it's been a rough go of things in Western Pennsylvania. That's especially been true for head coach Kevin Stallings, who left Vanderbilt to take the job last year and has since accrued a 24-41 record for the Panthers. That includes a 4-32 record in ACC play.
The special thing about conference tournaments, though, is that they are the perfect way for an underdog to end their season on a high note. Pitt played Notre Dame on Tuesday, and while a win seemed like a massive stretch, anything can happen in one game.
Unfortunately for Pitt, the thing that happened was they lost, 67-64. Well, that wasn't the only thing that happened. Stallings tried to break a clipboard over his knee late in the game, but in a perfect metaphor for how things have gone this season, his ideal outcome did not happen.
Pitt was really bad this year, which isn't necessarily stunning for a squad that featured a whole bunch of freshmen and sophomores. Brighter days might be ahead for the No. 225 team in KenPom, but when your coach struggles to snap a clipboard over his knee, it is probably for the best if everyone calls it a season.