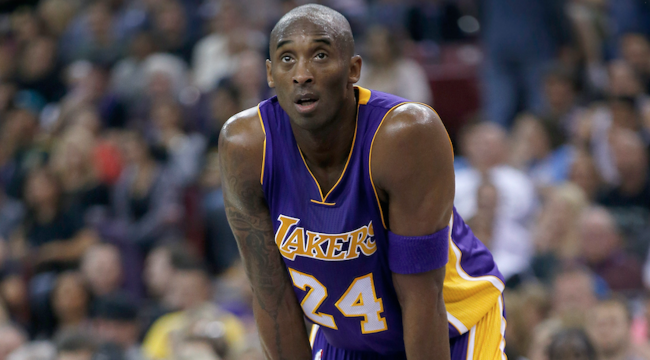 Kobe Bryant's NBA career is coming to an end. Bryant announced on Sunday that the 2015-16 season will be his last in a poem that he penned for The Player's Tribune, saying that this season is "all I have left to give" and telling the game that he is "ready to let you go."
Here's a small portion of Bryant's poem:
You gave a six-year-old boy his Laker dream

And I'll always love you for it.

But I can't love you obsessively for much longer.

This season is all I have left to give.

My heart can take the pounding

My mind can handle the grind

But my body knows it's time to say goodbye.

And that's OK.

I'm ready to let you go.

I want you to know now

So we both can savor every moment we have left together.

The good and the bad.

We have given each other

All that we have.
The 37-year-old Bryant has been in the league since 1996. He has spent his entire career as a member of the Los Angeles Lakers, and so far this season, he is averaging 15.7 points, 4.1 rebounds, and 3.4 assists per game.