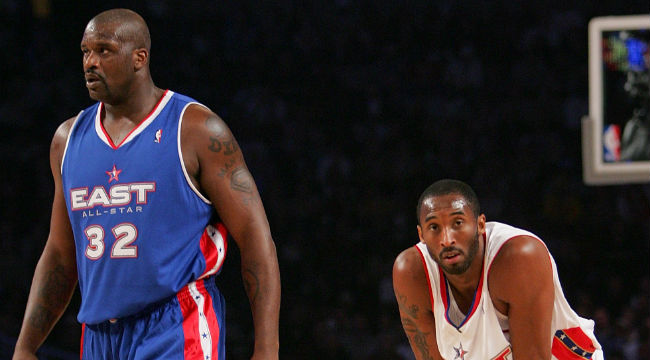 The Lakers are in a tough place right now with D'Angelo Russell. Sure, the young point guard probably has a bright future in the league, but at the same time, the whole saga with him and Nick Young has rubbed a lot of people the wrong way. The NBA is considered a brotherhood, and Russell compromised that with the video he posted of Young admitting he cheated on Iggy Azalea.
So basically, if you're the Lakers, and you're going to be in a position to rebuild once Kobe Bryant officially retires, you have to hope that players are able to look past Russell's transgression and see that he's a talented dude who you want to play with for the next however-many years.
The strange thing is that Los Angeles has been in a similar situation in the past. Back during Bryant's legal issues stemming from an alleged sexual assault in 2003, he reportedly had no issue telling detectives about the extramarital affairs that Shaquille O'Neal had during his time as a Laker.
As Sam Amick of USA Today pointed out, this was something that really hurt the team in free agency.
Years later, after the case against him was dropped and a civil suit was settled out of court with no admission of guilt from Bryant, agents of prominent NBA players would still cite the O'Neal subplot as the sort of sin that inspired their clients to steer clear of Laker Land. The natural question regarding Russell now, in addition to the one about his teammates and the damage he has done to their collective trust, is whether this will make him a pariah to his peers around the league at the worst possible time.
It's no secret that Bryant and O'Neal had, for lack of a better word, a frosty relationship. And while the news that Bryant threw O'Neal under the bus isn't surprising, it's still interesting to see how — Amick's report is true — that actually hurt the Lakers down the road when the team tried to attract free agents.
(H/T Pro Basketball Talk)