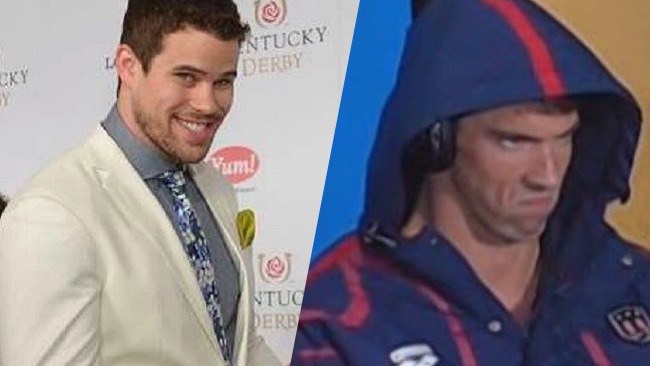 Michael Phelps is the most decorated Olympian of all time, and the greatest swimmer ever. He's been a successful swimmer since his childhood. When he was but 10 years old, he notched the fastest time for his age class in the 100-meter butterfly in all of the United States. This is impressive. What's more impressive, and more surprising, is that Kris Humphries may have been a better swimmer than Phelps at that age.
Yes, Kris Humphries. The NBA journeyman and former Kardashian husband was once an extremely successful swimmer as a kid. When Humphries was 10, at the same time Phelps was 10, he won six events. In two events, the 50-meter and 100-meter freestyle, he set records for his age class. Humphries straight up beat Phelps in some of these races, and Ryan Lochte competed in the same age class at the same time as well.
Humphries did not stick with swimming, though. As he told People in 2003:
"I was so good at a young age that I got a little burnt out. I also grew up in the Michael Jordan era … for me, I watched [basketball] and saw it as a challenge. It's hard to stay focused on something when you have a ton of success at a young age, so I picked up basketball a little later and rolled with that."
Maybe Humphries could have become an all-world swimmer like Phelps, but he decided to go to the NBA, where he has played for nine different teams and has a 6.8 points per game average in his career. He's also made a ton of money. You can't really argue with his decision.
(Via NBA.com)