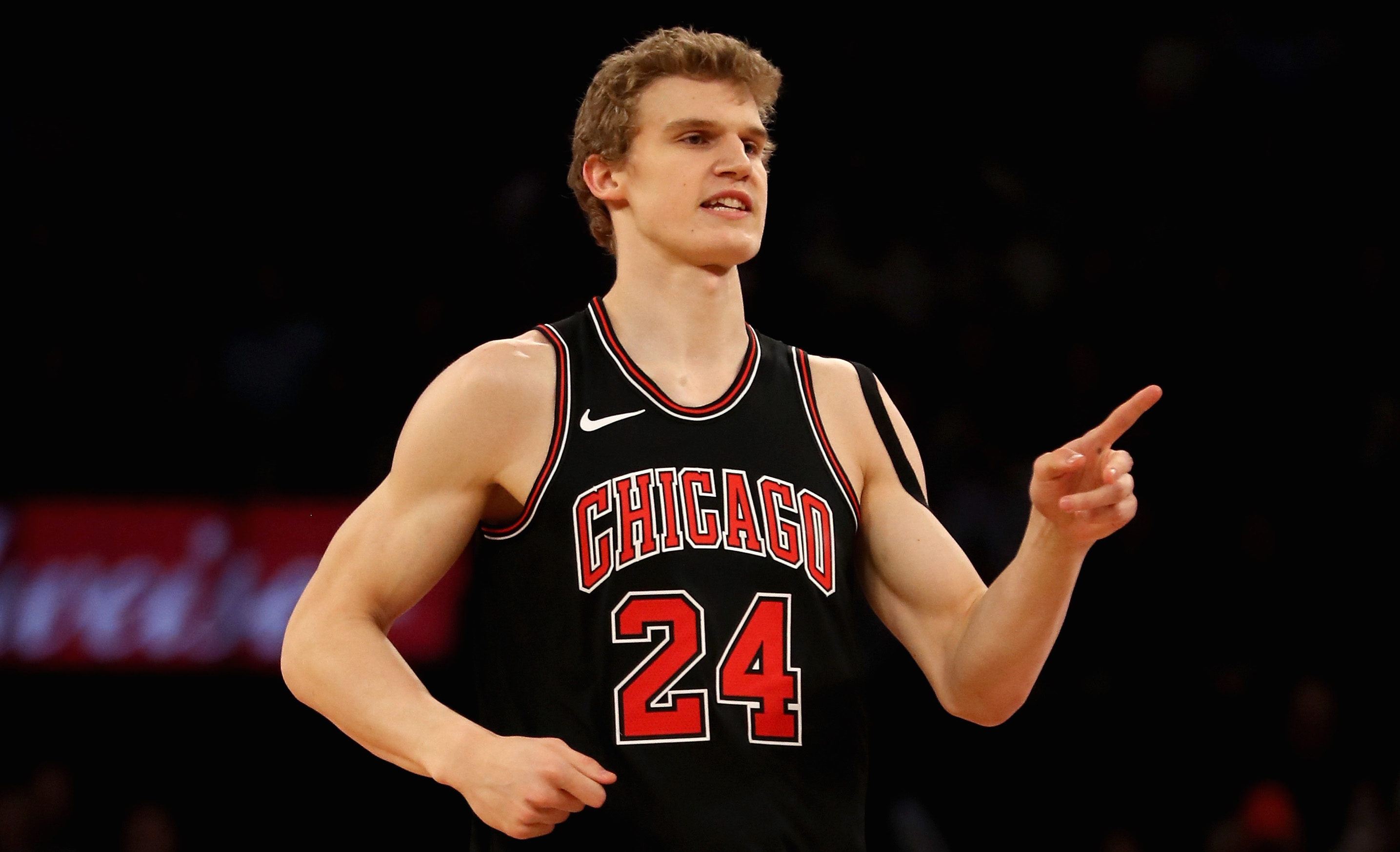 The Bulls and Knicks game on Wednesday night probably wasn't one anyone had circled on their calendars, but the two squads managed to produce one of the best games of the 2017-18 season in a double overtime thriller at Madison Square Garden.
The two squads were led by their 7-foot European youngsters as Lauri Markkanen and Kristaps Porzingis dueled in the Garden late, with Markkanen's Bulls coming out on top 122-119 in double overtime. Markkanen finished (Finnished?) with a career-high 33 points and 10 rebounds, including an 8-of-15 night from the three-point line (tying a Bulls rookie record), including a big one to tie the game in overtime.
Markkanen also had a massive dunk on Knicks forward Enes Kanter.
Porzingis, for his part, had 24 points on the night, including some huge buckets down the stretch, none bigger than this buzzer-beating dunk to send the game into double overtime.
Porzingis also had four blocks on the night, including a game-saving one at the end of regulation after Michael Beasley's go-ahead effort on the Knicks' end got stuffed by David Nwaba.
In the end, it was Markkanen who iced the game for the Bulls with a pair of late free throws to go up by three points. Jarrett Jack (who had a triple double) saw his game-tying three bounce off the back of the rim to allow Chicago to escape with a hard-earned victory.