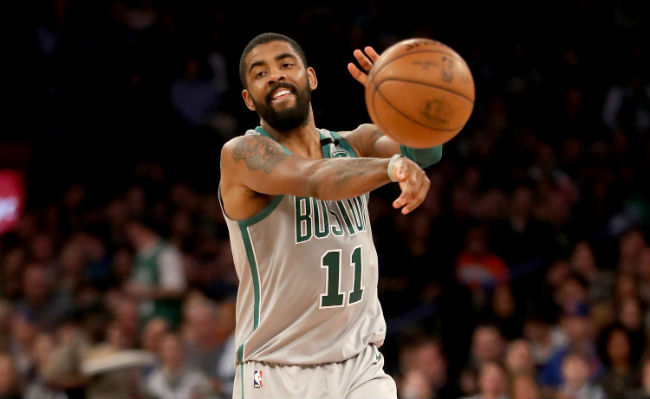 Injuries are looming over everything the Boston Celtics have done this season. Gordon Hayward's injury on opening night shocked the NBA world and the chance of his return has crept into the narrative of the Celtics' season as injures have mounted down the stretch.
The Celtics have been especially shorthanded this week, so injuries have been a big part of the discussion surrounding the team, and Celtics general manager Danny Ainge knows that will continue in the near future. That includes his other major acquisition over last summer, Kyrie Irving.
Irving has had a long-standing knee injury and Ainge gave an update on the Celtics on Boston radio on Thursday, explaining what the team's expectations are for Irving's knee and how they expect to handle things in the offseason.
https://twitter.com/JaredWeissNBA/status/974310299510755331
It's nothing new, basically. And there was even talk that Irving could use the knee surgery to force a trade out of Cleveland if he really wanted to. Still, it's something he can play with as long as the maintenance is there.
The team has said it will "tread slowly" with Irving during the season, but there's little chance he misses important games with the injury. Ainge said the team knew he would need to miss some time with it during the regular season, so nothing in the last few weeks has been a surprise.
The important thing for Celtics fans is that none of this seems particularly new, which means the injury hasn't really changed. We're just at the point in the season where "maintenance" issues crop up and player are given rest in order to get ready for the postseason. And it doesn't look like Irving absolutely has to have surgery this summer, just eventually.
In the immediate future, though, the Celtics are still taking Irving's status day-to-day.
That's maybe not the update fans want: he's not healthy right now and will always need surgery until he gets it. But it does paint a clearer picture for the team and its star.