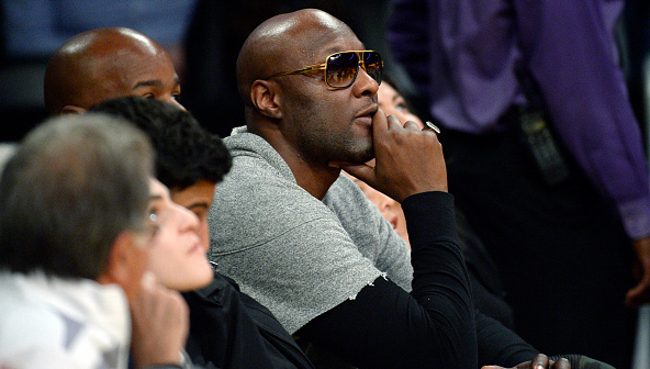 Lamar Odom's long, painful descent into personal and professional oblivion continues. Earlier this year, it appeared as if things were turning around for the former Laker and two-time NBA champ. He was finally released from the hospital in January after a long recovery from a life-threatening overdose last fall at a Nevada brothel that left him comatose for a time.
But his behavior has grown increasingly disconcerting as of late, including an incident earlier this month when he was removed from a Delta Airlines flight from L.A. to New York for being intoxicated. According to various reports, Odom's relatives attempted to stage yet another intervention on Friday, but were ultimately unsuccessful. Via Nicholas Hautman US Weekly:
The source confirms that the mediation took place on Friday night with several of Odom's close family members, including his ex-wife Liza Morales, aunt JaNean Mercer, his children and several of his cousins.

According to Extra, the retired Los Angeles Lakers star "was extremely surprised" by the intervention and "left the location."
Where things go from here is anybody's guess. The hope was that Odom's recent brush with death would be the catalyst for change, but instead this latest relapse is just another testament to the all-consuming power of addiction.