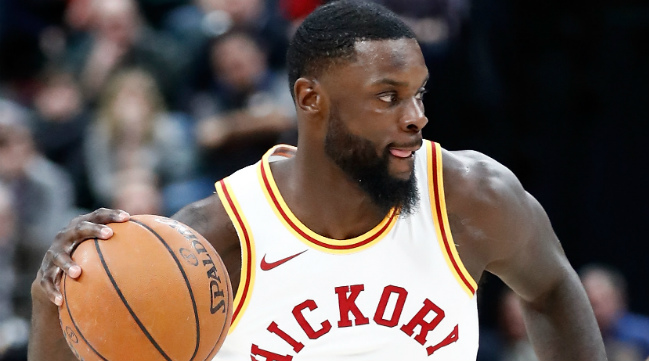 Lance Stephenson is a really unique basketball player, if only because his high points involve him doing something absolutely spectacular and his low points are quite funny. This happens with everyone, but with Stephenson, he oftentimes exists in a space where there's no gray area.
Take, for example, this sequence from Tuesday's game between the Indiana Pacers and the Charlotte Hornets. Stephenson did something really bad, then made up for it in a brilliant way, then did another really bad thing all in the span of a few seconds.
In an attempt to initiate a fast break, Stephenson threw a pass that got intercepted. Charlotte then got the ball up ahead to Dwight Howard, who looked like he was going to get an easy two points.

That was until Stephenson stepped in and beautifully pinned the ball against the backcourt. Stephenson was feeling himself, so he celebrated a little bit for the crowd. This gave Michael Kidd-Gilchrist an open lane to clean up the mess and throw down.
The game doesn't mean anything for either team in terms of the postseason — Charlotte is eliminated from the playoffs while Indiana has the 5-seed locked up — but this is still the kind of funny moment we've come to expect out of Born Ready.