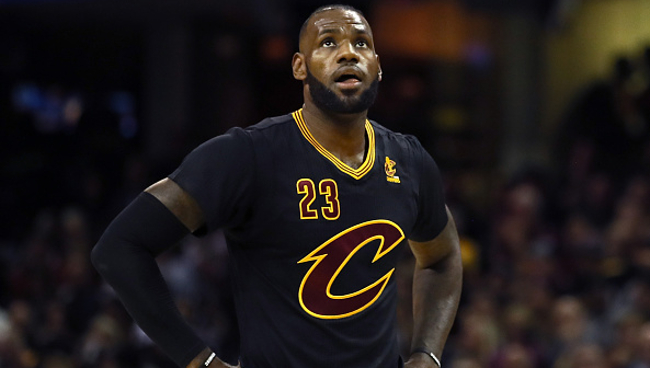 On Thursday, the rich got richer when the Cleveland Cavaliers somehow managed to snag three-point specialist Kyle Korver from the suddenly-rebuilding Atlanta Hawks. They were already far and away the best team in the Eastern Conference and the prohibitive favorites to make a third straight trip to the NBA Finals next spring.
Korver gives the Cavs yet another dead-eye shooter to help spread the floor, but the team still has a gaping hole at one position in particular. And LeBron James has grown increasingly weary of reminding the front office about it. Via Joe Vardon of Cleveland.com:
"We still got a couple more things we need to do," James said Friday, when asked if Cleveland's pending trade with Atlanta for Korver was a "championship move."

"We gotta get a point guard," James said. "It's my last time saying it. We need a point guard."
Cleveland drafted a talented young point guard in Kay Felder last summer, but he's young, undersized, and inexperienced and thus has yet to become a reliable contributor in their rotation. The Cavs have until the February 23 trade deadline to try and acquire a more established reserve, so look for the front office to be very active between now and then.
Still, it's unclear exactly what their options are. Rajon Rondo could be on his way out of Chicago, but the organization should probably be wary of adding the perpetually-disgruntled guard and potentially upsetting their chemistry. Beyond that, it's a giant question mark.