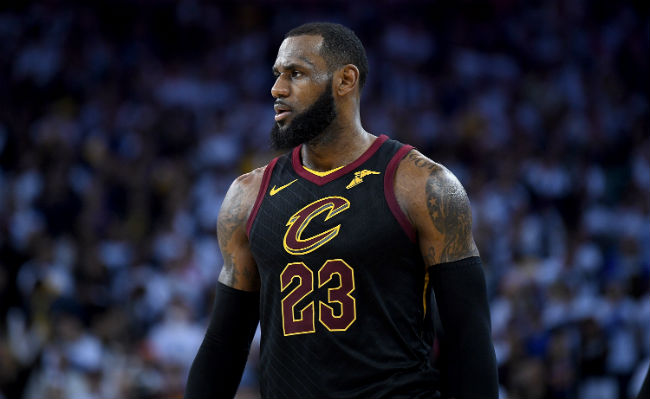 LeBron James is about as involved in the tactical side of the NBA as any active player, but you know the Cavs are struggling defensively when he actually takes over a team scrum during a timeout to coach his teammates up.
A heated James appeared to take over the Cavaliers huddle during a timeout after a particularly gruesome defensive series for Cleveland.
James was in the middle of the huddle and appeared to plead with players and coaches alike to get it together after the Cavs allowed an uncontested dunk to Toronto Raptors forward Pascal Siakam.

Much of that yelling seemed to be directed directly at some Cavs coaches, who also did their fair share of yelling back at their superstar. The heated exchange did seem justified given just how bad the Cavs were playing on Thursday night. In fact, the deficit against the Raptors earned James an unfortunate bit of history.
Players yelling at coaches is perhaps more rare than coaches yelling at players, but it's certainly not unheard of. But when LeBron James is involved, it's easy to drift your thoughts to the power of an active player like James and how much his opinion of the coach matters to a franchise.
James taking over things here might just be a simple attempt to rally the troops, but it's also definitely something that the media will be keen to ask about after the game.