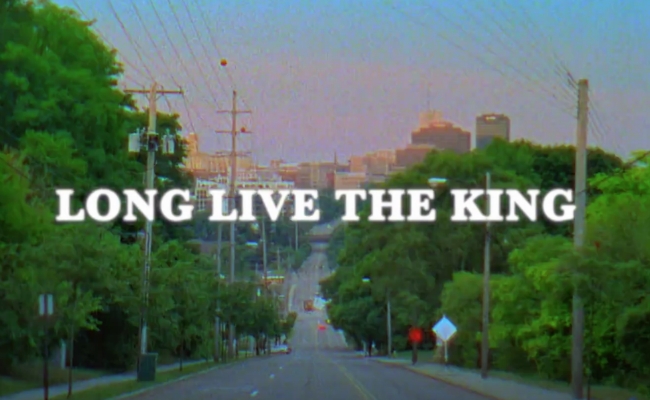 LeBron James' Uninterrupted is the logical progression of his foray into the entertainment world, and it's produced a number of interesting documentaries and features during its brief existence.
Last All-Star Weekend in New Orleans resulted in 'The Shop' where he and other NBA athletes talked frankly about a wide variety of topics while getting their ears lowered. Uninterrupted has helped athletes speak honestly about issues they feel get otherwise construed, and it's become a powerful tool for James and others in sports.
Its podcast network is growing and a number of full-length documentaries and films are in the works, but the company's latest offering is about James himself.
Long Live The King is a project that chronicles his career through the eyes of those closest to him, including friend and business partner Maverick Carter.
The 12-minute mini-documentary features appearances from Carter, his high school basketball coach, Keith Dambrot and even collaborators like Nike executive Lynn Merritt and Kith co-founder Ronnie Fieg. Featuring lots of highlights from early in his career and even playing with friends as a child, it's a fascinating look at the rise of LeBron through the memories of others.
James' story is well-known by now, but it's interesting to see how Uninterrupted continues to create well-made video content like this. James closes the piece with a monolog of his own, telling his own story and hoping to spread an inspiring message. It's powerful stuff and a good reminder of just how special an athlete — and marketer — James can be.