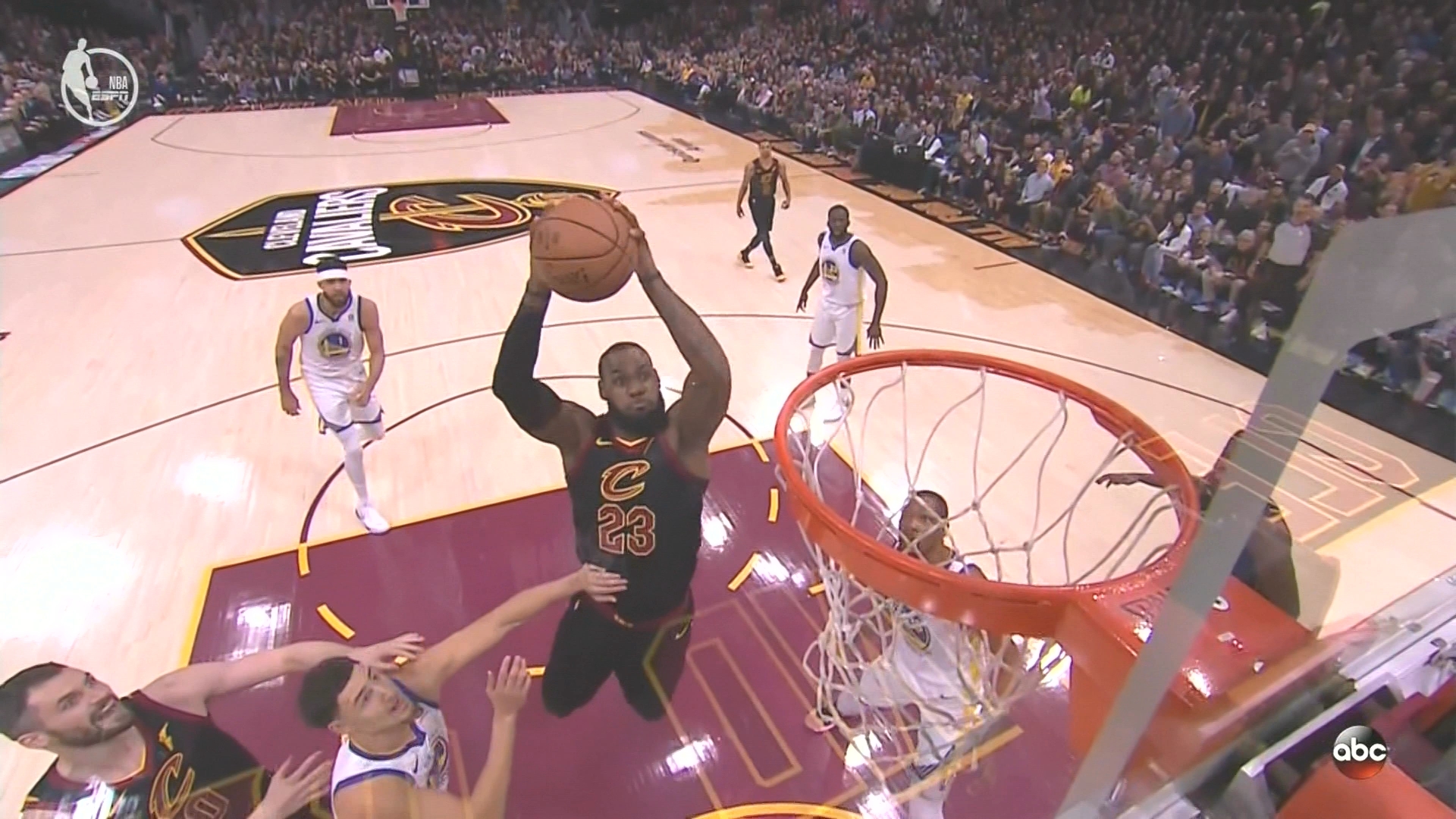 The Cavaliers came out on fire to start Game 3, enjoying their first game of the NBA Finals back home in Cleveland as they jumped out to an early 12-4 lead on the Warriors in the first three minutes of action.
Kevin Love and J.R. Smith both hit threes after poor shooting nights in Game 2, which was a good sign for Cleveland, but the exclamation point on the early run was an absolutely ridiculous play from LeBron James.
James found himself in a scramble situation at the elbow after JaVale McGee poked the ball away from him with five seconds on the shot clock. LeBron scooped up the ball, pump-faked McGee, and then threw the ball hard off the glass while exploding to the hoop, throwing down a filthy dunk off his own alley-oop and sending the crowd into a frenzy.

It would be an absolutely ridiculous play to make in an All-Star game, much less in the first quarter of an NBA Finals game, but James needed to get out of a jam and passed to the one person he knows he can trust on the Cavs: himself. It's a play that will certainly dominate the highlight reels for this game and, if the Cavs come back to make this an actual series, it will be looked at as a spark for Cleveland.