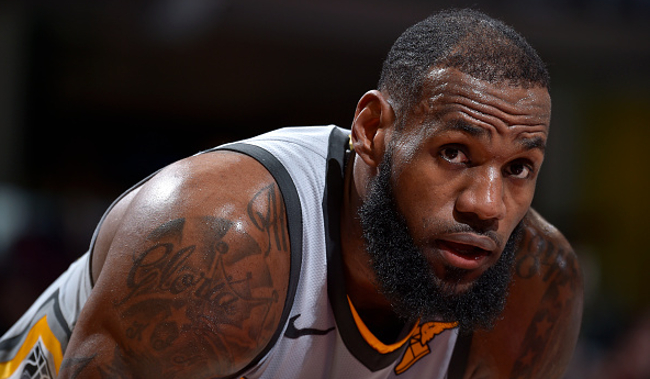 The honeymoon period in Cleveland could be nearing its inevitable end. With their loss on Sunday to a Spurs team still without its best player in Kawhi Leonard, the Cavs are now 3-2 since their new pups came over at the trade deadline and are exhibiting some of the same defensive miscues that have plagued them all season.
They were neck and neck with San Antonio in the first half, but the Spurs outscored them 60-41 the rest of the way en route to a decisive 110-94 win.
LeBron James was spectacular despite the loss, coming just one assist shy of a triple double as he finished with 33 points, 13 rebounds, and nine dimes, but in the process, he got to the line just four times, while his team as a whole had just 14 attempts overall. Comparing that to the Spurs' 32 free-throw attempts, he wasn't shy about voicing his displeasure at that disparity to reporters after the game.
LeBron will likely earn a fine for his comments, as is standard operating procedure anytime a player publicly criticizes the officiating crew, but it once again points to the difficulty in officiating a player like LeBron, whose size and strength, combined with a penchant for getting into the lane and drawing contact, creates all sorts of ambiguities for the referees.
We don't know whether there's anything to his claim that refs protect the shooters more than the drivers these days, but he was certainly right about one thing when said "chicks dig the long ball."