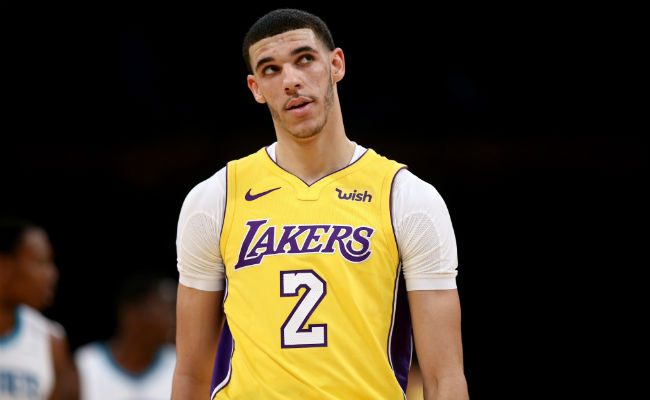 Lonzo Ball took a very strange L in a shooting contest. Rapper Bow Wow — nee Shad Moss — posted a video on Instagram showing he and Ball squaring off in a shooting contest where the Beware of Dog rapper comes out victorious.
Ball apparently won the first contest, which makes sense because he's a professional NBA player and Bow Wow is shoeless and known for a song called "Basketball," not his actual skills on the court. But in the video, Ball takes the loss as the formerly Lil rapper sinks shot after shot.
Bow Wow posted the video early Tuesday morning, which shows a group of people watching Ball and Moss exchange attempts behind the 3-point line.
https://www.instagram.com/p/BfszqX6FgJs/?hl=en&taken-by=shadmoss
Bow Wow himself points out that he ultimately lost the series, 2-1. But he sure did celebrate the lone victory he got, didn't he?
There are other questions to be had. Where are his shoes? When was the video actually shot? Who is the excited man exclaiming louder and louder as the video goes on. Is it Jonathan Lipnicki? Please tell me it's Jonathan Lipnicki.
Anyway, the easy joke here is that a Like Mike sequel will soon be on the way, but that's probably closer to reality than we'd all hope. Sequel Culture is real, and any indication of interest in watching Bow Wow ball again might get movie execs excited. At the very least, it might get him in the All-Star Celebrity Game. After all, someone has to take Quavo down next year.