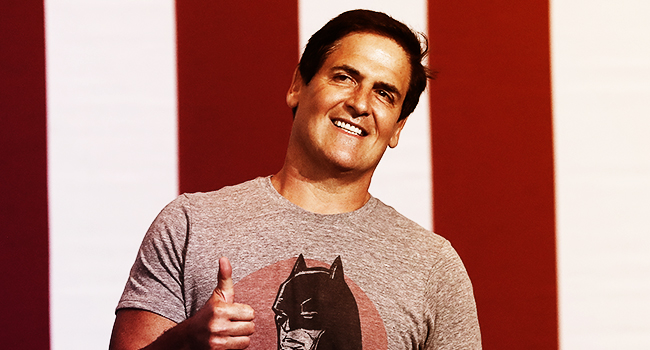 Dallas Mavericks owner Mark Cuban is known as one of the best owners in all of sports. His creative, savvy, and supportive mindset isn't an agenda, it's a passion and something he loves. Unlike many sports owners who are cashing a check for the sake of cashing it, Cuban's winning attitude has instilled a different passion within the city of Dallas and its fans.
And just like the fans, Cuban expects the team to be great in all respects, from the arena, to the product on the floor, all the way to the community engagement of the team and its players.
"He's just a guy that takes care of his players and his team," DeShawn Stevenson, part of the 2011 NBA champion Mavericks told DIME. "He always showed respect to me, even to this day. He's a stand up guy. If I text or call him he'll always respond. He is just very passionate about winning."
As a successful businessman, entrepreneur and owner, Cuban has opinions on just about everything. From politics to robotics, business ideas to ownership and beyond, he always has something. So we at DIME were eager to talk to Cuban about the Mavericks' upcoming season, and more.

DIME: How do you feel the offseason went for the Mavericks?
Mark Cuban: Great. We wanted continuity, to get younger and to add in the draft. We did that. And I think people will be surprised by how much [Jeff] Withey and [Josh] McRoberts can contribute.
Dennis Smith Jr. — you guys drafted him high and everyone seems to love this kid. What were the reasons behind the pick and what do you like about him?
We had him top-3 on our board going into the season. We love his basketball IQ, his ability to attack and his passing ability. He is a basketball player that happens to be athletic.
Can you just speak to what Dirk Nowitzki brings to the table? Every player I've talked to raves about his ability to lead, his commitment and dedication plus his attitude and personality.
I took an hour long yoga class with Dirk at 9AM this morning. 3 hours later? He just finished his workout. Every one on this team sees how hard he works and how important it is to him. That's what true leadership is. We have been working together for 19 years. It always amazes me how hard he works. First in, last out.