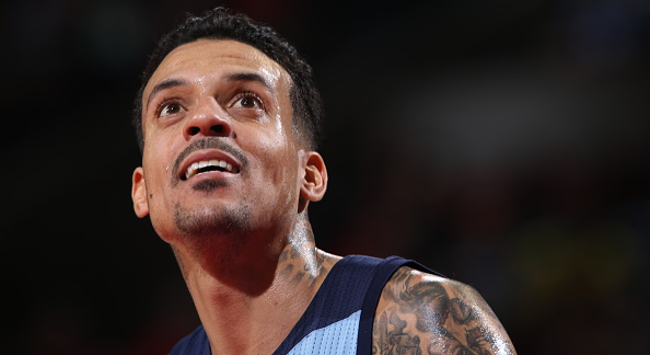 Matt Barnes quite simply refuses to let this whole Derek Fisher saga just die already. He's already earned a two-game suspension for the vague, physical altercation that ensued between the two last summer over Fisher's amorphous relationship status with Barnes' ex-wife. But while the rest of the NBA world has gladly opted to forget about all that nonsense, Barnes and his fragile machismo certainly haven't.
So when he was once again asked about it prior to the Grizzlies' home game against the visiting Knicks Saturday night, rather than squash the beef once and for all, Barnes instead decided to brazenly threaten Fisher, saying that the two will "cross paths again" after he retires. It didn't take long for the league to act, and on Sunday they issued Barnes a $35,000 fine. Here's more from the official press release, via NBA.com:
Memphis Grizzlies forward Matt Barnes has been fined $35,000 for inappropriate public comments that are detrimental to the best interests of the NBA, it was announced today by Kiki VanDeWeghe, Executive Vice President, Basketball Operations.

"Matt Barnes' comments condoning violence do not reflect who we are as a league or the character of our players," said VanDeWeghe. "His words are unacceptable and entirely inconsistent with the core principles of this game and the NBA."
It's probably too much to hope for that we've heard the last of this, especially considering the other bafflingly contradictory statement he gave to that same reporter:
On the one had, the rhetorical agility required for those types of verbal gymnastics is impressive. After he retires, he might consider trading in his brass knuckles for a career in law or politics.
(Via NBA.com)