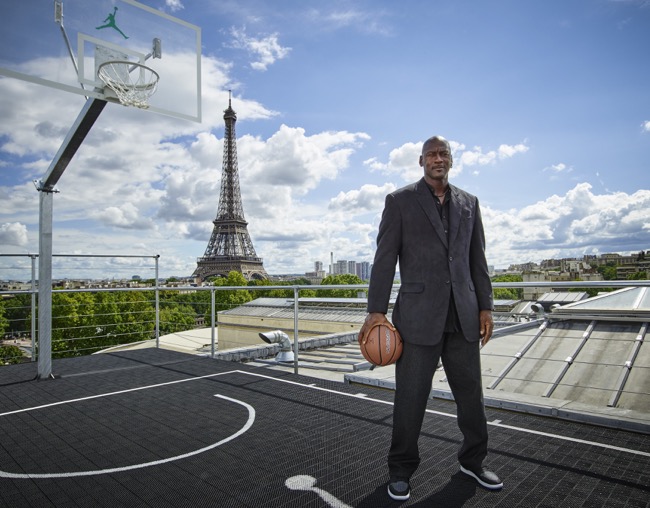 Michael Jordan's inhuman competitive gene reveals itself in places other than the basketball court. The larger-than-life sneaker mogul has taken a grocery chain to civil court for using his name in an advertisement without permission. The incident occurred in 2009, when Dominick's Finer Foods placed an ad in Sports Illustrated congratulating Jordan on his induction into the Basketball Hall of Fame. Just above the well wishes, the grocery chain offered a $2 coupon for their steak.
During the trial, a marketing executive explained the reasoning behind the lawsuit, according to the Associated Press:
Later in the day, one of the plaintiff's first witnesses — Estee Portnoy, a marketing executive hired by Jordan — described how her boss meticulously guards his image. She was shocked, she said, when she saw the Dominick's ad, which includes the text, "Michael Jordan … You are a cut above."

"It compares Michael to a piece of steak," she testified.
Jordan and his lawyers claim that his name is worth $480 million to Nike and $10 million for each commercial use. Being that MJ is worth more than a billion dollars now, and keeps expanding near $100 million per year (thanks, Jordan Brand!), the value isn't as preposterous as it might appear at face value.
While it might seem a little unfair, Jordan is attacking a low-end grocery store because he wants to preserve the value of his name, even if it isn't completely worth that lofty dollar figure. If you want to be like Mike, there's a price you have to pay.
(Associated Press; h/t Sporting News)