Basketball gamers rejoice, as NBA 2K19 is now available for those who have pre-ordered the game. If you have not, the game is set to drop on Sept. 11, meaning we're in the final few days of waiting.
If you're a fan of the history of basketball, perhaps you'll spend some time going through the various all-time NBA teams and giving them a whirl on the sticks. While getting to use current NBA teams is fun, it's also a blast to see what it would be like to use the Sacramento Kings and run a pick-and-roll with Oscar Robertson and DeMarcus Cousins while Peja Stojakovic camps out on the perimeter.
Unsure of which team you want to use? We went through the game and grabbed the starting lineups for all 30 all-time teams as a handy resource — players are listed from point guard to center, with the numbers next to their names indicating their ratings in this game mode.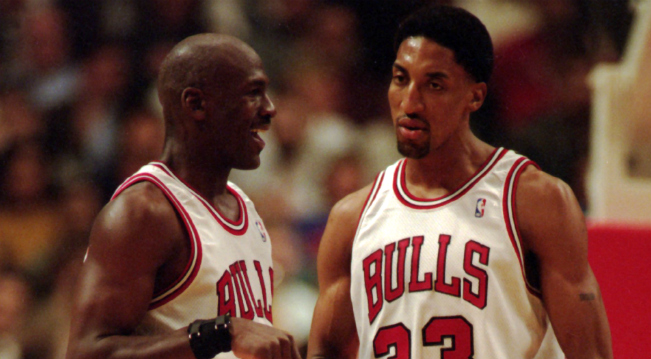 Philadelphia 76ers
Maurice Cheeks (86)
Allen Iverson (97)
Julius Erving (94)
Moses Malone (97)
Wilt Chamberlain (93)
Milwaukee Bucks
Oscar Robertson (94)
Sidney Moncried (94)
Marques Johnson (92)
Giannis Antetokounmpo (90)
Kareem Abdul-Jabbar (99)
Chicago Bulls
Derrick Rose (94)
Michael Jordan (99)
Scottie Pippen (97)
Dennis Rodman (93)
Artis Gilmore (94)
Cleveland Cavaliers
Mark Price (91)
Kyrie Irving (92)
LeBron James (99)
Brad Daugherty (90)
Zydrunas Ilgauskas (88)
Boston Celtics
Bob Cousy (95)
John Havlicek (96)
Paul Pierce (94)
Larry Bird (98)
Bill Russell (98)
Los Angeles Clippers
Chris Paul (92)
Corey Maggette (86)
Bob McAdoo (94)
Blake Griffin (90)
Elton Brand (89)
Memphis Grizzlies
Mike Conley (87)
Tony Allen (85)
Shareef Abdur-Rahim (86)
Pau Gasol (93)
Marc Gasol (93)
Atlanta Hawks
Lou Hudson (91)
Joe Johnson (89)
Dominique Wilkins (94)
Bob Pettit (95)
Dikembe Mutombo (92)
Miami Heat
Tim Hardaway (88)
Dwyane Wade (97)
LeBron James (99)
Alonzo Mourning (95)
Shaquille O'Neal (89)
Charlotte Hornets
Kemba Walker (86)
Eddie Jones (89)
Glen Rice (89)
Larry Johnson (99)
Alonzo Mourning (88)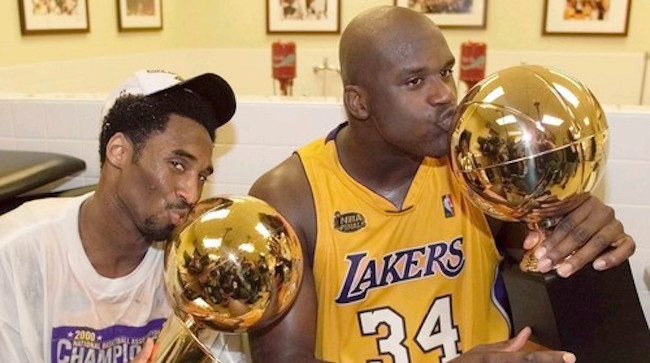 Utah Jazz
John Stockton (97)
Pete Maravich (95)
Adrian Dantley (92)
Karl Malone (97)
Mark Eaton (89)
Sacramento Kings
Oscar Robertson (97)
Mitch Richmond (94)
Peja Stojakovic (88)
Chris Webber (93)
Jerry Lucas (94)
New York Knicks
Walt Frazier (95)
Richie Guerin (91)
Carmelo Anthony (91)
Willis Reed (94)
Patrick Ewing (95)
Los Angeles Lakers
Magic Johnson (99)
Jerry West (97)
Kobe Bryant (98)
Kareem Abdul-Jabbar (96)
Shaquille O'Neal (98)
Orlando Magic
Penny Hardaway (93)
Tracy McGrady (95)
Grant Hill (86)
Dwight Howard (93)
Shaquille O'Neal (93)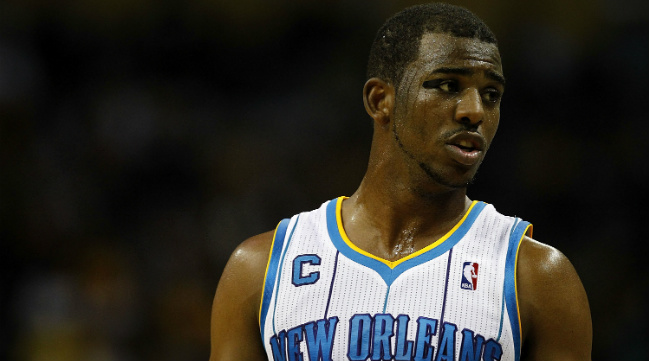 Dallas Mavericks
Derek Harper (87)
Rolando Blackman (88)
Mark Aguirre (88)
Dirk Nowitzki (97)
James Donaldson (84)
Brooklyn Nets
Jason Kidd (96)
Drazen Petrovic (90)
Julius Erving (97)
Buck Williams (88)
Brook Lopez (87)
Denver Nuggets
Fat Lever (90)
David Thompson (95)
Alex English (93)
Carmelo Anthony (94)
Dan Issel (92)
Indiana Pacers
Mark Jackson (85)
Paul George (91)
Danny Granger (88)
Jermaine O'Neal (90)
Rik Smits (87)
New Orleans Pelicans
Chris Paul (96)
Baron Davis (90)
Jamal Mashburn (89)
David West (88)
Anthony Davis (92)
Detroit Pistons
Isaiah Thomas (96)
Joe Dumars (93)
Grant Hill (93)
Ben Wallace (89)
Bob Lanier (93)
Toronto Raptors
Kyle Lowry (88)
DeMar DeRozan (89)
Vince Carter (95)
Antonio Davis (85)
Jonas Valanciunas (81)
Houston Rockets
James Harden (94)
Tracy McGrady (91)
Clyde Drexler (91)
Hakeem Olajuwon (98)
Yao Ming (91)
San Antonio Spurs
Tony Parker (94)
George Gervin (96)
Kawhi Leonard (94)
Tim Duncan (98)
David Robinson (96)
Phoenix Suns
Steve Nash (96)
Walter Davis (90)
Shawn Marion (90)
Tom Chambers (89)
Amar'e Stoudemire (91)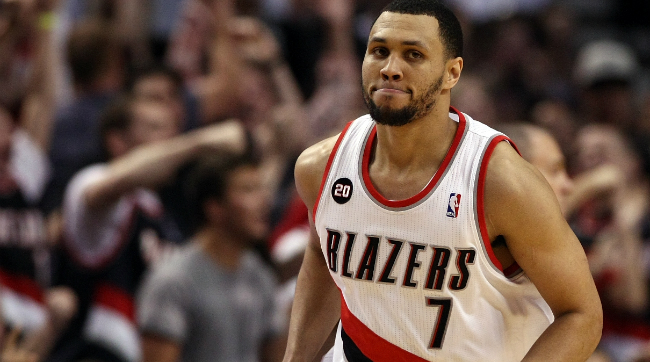 Oklahoma City Thunder
Gary Payton (94)
Russell Westbrook (94)
Ray Allen (95)
Kevin Durant (97)
Shawn Kemp (89)
Minnesota Timberwolves
Sam Cassell (87)
Wally Szczerbiak (85)
Tom Gugliotta (87)
Kevin Love (91)
Kevin Garnett (97)
Portland Trail Blazers
Damian Lillard (89)
Brandon Roy (91)
Clyde Drexler (96)
LaMarcus Aldridge (89)
Bill Walton (95)
Golden State Warriors
Steph Curry (96)
Klay Thompson (90)
Chris Mullin (94)
Rick Barry (95)
Wilt Chamberlain (98)
Washington Wizards
John Wall (90)
Earl Monroe (87)
Caron Butler (88)
Elvin Hayes (95)
Wes Unseld (94)