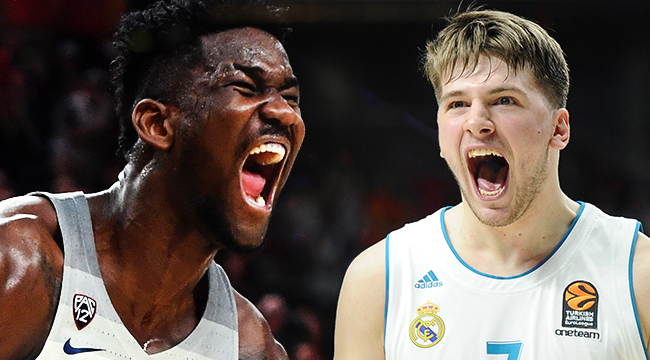 In years past, basketball fans with a vested interest in the NBA Draft made their way to DraftExpress, the website that had for years been the go-to resource on prospects. If your favorite team had come away from draft night with a guy named Jevon Carter (as mine did!), DraftExpress would have all of the answers on who exactly Jevon Carter is.
Last July, the guys from DraftExpress announced their move to ESPN — Jonathan Givony and Mike Schmitz featured prominently in the network's draft coverage this spring. It's great, obviously, that hard work gets recognized with a greater platform and presumably buckets of Disney money, but because of paywalling and a seeming (though understandable) shift away from gritty deep-dives on second round prospects, it has also left a lot of basketball fans in a weird place, particularly those who once relied on DraftExpress for insights on second rounders like Carter.
"Before, the DraftExpress guys were so good at making those eight-minute videos," says Scott Rafferty, who managed the early-2010s Upside & Motor blog covering the NBA Draft and D-League. "You didn't have to watch a college game all year long, but you could sit down, watch that video and feel like you know a prospect. That was the beauty of what they were doing, and with the fact that that's gone now, it's harder for the casual fan to get an understanding of who these players are."
Without that readily accessible hub, it could've been easy for anyone who wanted to learn about incoming draft prospects to lose their way. Instead, something resurgent surfaced. Thanks to Twitter, a loose collective of draft-inclined bloggers, podcasters and others with opinions gathered into a community, known affectionately as "Draft Twitter."
"It puts more pressure on people who do follow the college game [throughout the year] and write about the NBA Draft to carry that conversation," says Rafferty, singling out a draft blog called The Stepien. "Those guys have done a fantastic job, they've found an opportunity there and really took a bite and went for it."
Passion formed a platform; through having and exchanging ideas, a grassroots following of the NBA Draft cultivated its voice.
Twitter sub-communities are a familiar and probably exhausted concept, but Draft Twitter found an identity in pinpointing certain patterns in the game of basketball and pushing the conversation forward. The NBA Draft is so very far from science, and nobody will ever find a perfect approach, but the reason is journey, not destination.
To little surprise, but some pockets of criticism, the Phoenix Suns drafted big man Deandre Ayton with the first overall pick in the 2018 NBA Draft. For anyone who saw Ayton treat the college game like a Little Tikes hoop, it made sense, and besides, the Suns telegraphed it in the weeks between the draft lottery and the draft itself.
But there was also Slovenian prospect Luka Dončić, who had his own case for going first (he went third, winding up with the Dallas Mavericks by way of draft-day trade). As a 19 year old, Dončić dominated the EuroLeague, snaking pick-and-rolls and slinging passes to corner shooters en route to becoming the league's youngest ever MVP.
This choice between Ayton and Dončić became the staging ground for a more ideological dispute. It wasn't just about the 7-footer with Patrick Ewing's body against the young star from Real Madrid, but instead, about two sides of history.
"This draft was kind of the war between the traditional understanding of athleticism and motor and length — all of those things that we traditionally think of being good for prospects — and where we're going," says Trevor Magnotti, who writes about the draft for FanSided's The Step Back. "I think that we're shifting more towards intelligence being more important, because that's what we see, year in and year out, being more important in playoff basketball."
This idea that certain player molds matter more to winning playoff basketball, and are therefore more valuable, is one that Magnotti credits The Stepien for leaning into. However, its spread comes from osmosis as much as anything.


"It sprouted from a couple people's ideas and it kind of permeates through, because once one person starts seeing it, other people are able to apply it in the way that they see how players play," Magnotti says. "It just breeds its way through the entire ecosystem of Draft Twitter."
There are some commonalities between Magnotti's final draft rankings for the Step Back and The Stepien's staff ranking. The top three for each went Dončić-Jaren Jackson Jr.-Trae Young, while Ayton, the traditionalist favorite, fell to fourth and fifth, respectively.
It comes with the existence of the community. If you take a group of people who are not only insightful but also invested enough to analyze a class of 60-plus players across college basketball, the EuroLeague and, increasingly, the G League, similar trends appear and there becomes something like an organized groupthink.
This is partly by design as well. Mainstream thinking tends to be a form of groupthink in itself, and when The Stepien was founded by Cole Zwicker and Sean Derenthal in August after DraftExpress' closure, they set out to form a foundation of forward-thinking ideas, more so than just another scouting report dump.
"At first, we just kind of set out to change the way that people talk about the draft," Zwicker says. "I think that if people read an article, if they read the site, and they find it insightful and it makes them think, that's what we're aiming for."
Take, for example, the 2014 draft. Andrew Wiggins and Jabari Parker, the first two selections off the board in that year, represented what Zwicker calls "the intersection of high-level athleticism and production" valued by the mainstream. Four years later, questions about the fullness of their game are still unanswered.
"It challenges you to consistently be adaptable with the way that you think about how the league works, because the league is changing all the time," Magnotti says. "I feel like the Basketball Twitter conversation kind of works to catch up, in a way that can get maybe even two, three, four, five years behind on certain topics. We're still stuck debating Kobe Bryant even though he's been out of the league for two years."
This degree of esoterica isn't for everyone, though. It isn't hard to find the criticisms that claim Draft Twitter is too unrefined, too dry, maybe even too prolific, for a general audience to access.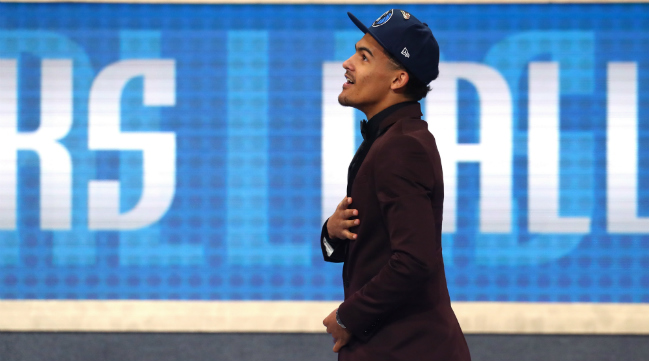 "I do think that sometimes it gets a little granular," Zwicker admits, even though he believes the deep-dives can cater to specific audiences. "On the Ode to Oden podcast, Sean [Derenthal] and I go into detail about prospects for, sometimes, over an hour on each guy. That's not for everybody, we get that."
Magnotti sees it two ways. Even for the best teams in the NBA, the draft is going to be something of a crapshoot. Producing the full picture requires paying attention to tape, analytics, measurables, context, growth curves; by its nature, draft analysis has to be granular. Any scouting reports under a thousand words feels like "a disservice," he says. But, on the other hand, not everybody is trying to read dozens of 1,500-word analyses.
"It's very easy, because we're so passionate about it, to assume that everyone's going to be that way," Magnotti says. "That has to be something that you keep in mind, both in your writing and also in the way that you view how other people outside of our sphere talk about the draft."
Maybe this links to another criticism that, if you spent enough time in the general orbit of Draft Twitter, makes itself obvious: Almost every face in the community belongs to a white man. If there are any exceptions, there aren't many that come to mind, even for the most involved members around. Nobody has a good answer as to why this pattern seems to exist.
"I wish I had a good answer for you," says Magnotti, who draws a comparison to the tendency of political journalists to amplify the ideas of similar others. "I feel that it's almost easier to get [obsessed with] the draft and get really into it at this granular level for males, and I don't really have a good reason for why that is, but that's something I kind of think is part of it.
"I think that there's a place for women, specifically, in Draft Twitter," he continues. "When you have the argumentative approach to the way that Draft Twitter sometimes communicates to the general public, [opening up to a general audience] is something that can be very well combatted by having more female voices among our group."
"I don't have a great answer for you as far as why that is the case … that's not the intent, but it's definitely something we should be cognizant of," Zwicker says.
"That's something that should be addressed as we continue to develop ourselves," Magnotti says in agreement.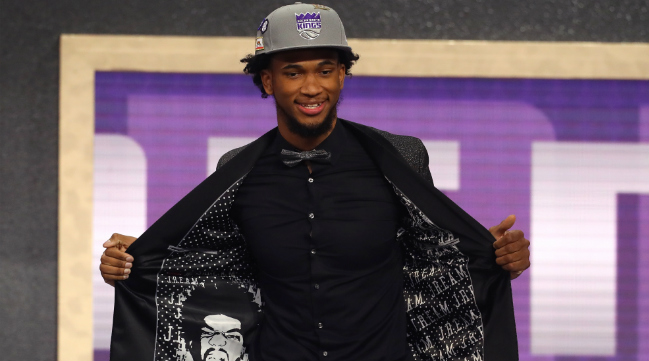 Representation aside, Draft Twitter is not necessarily monolithic. There can be a barrier to entry that exists by being such a specific following, one which might happen to break poorly with the proliferation of white men on the internet in general, but people from many different walks of life — especially in the "EuroLeague Twitter" sub-sub-community, notes Magnotti — come together to be exposed to new ideas.
For all of the heavy-handed talk of archetypes and analytics, though, the vitality of the community is probably best reflected in the pace of its growth and the signal-boosting for one another.
"I could go over, basically, like 40 people," said Zwicker when I asked him about some of his favorites around Draft Twitter. "Definitely follow any of The Stepien guys on Twitter, and it'll snowball from there."
Less than a year after its founding, The Stepien has already become a reference point for others such as Rafferty and Magnotti. The Upside & Motor blog lives on, rolled up into The Step Back's draft coverage. There are, more than ever, people joining into the draft conversation through independent channels. For why?
"The reality is very few of the players pan out as they're expected to, and it's just a crapshoot," Rafferty says. "I think there's so much hope attached to it for so many different people, and that's what makes it exciting."