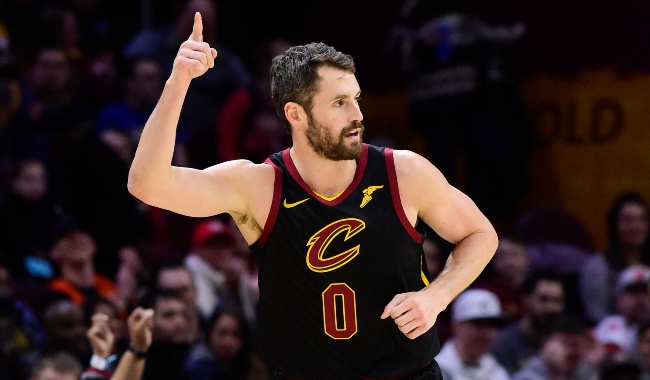 The NBA has gotten more and more serious about tackling mental health issues head on in recent years. So much of that simply has to do with working to reduce the stigma surrounding the topic, which partially includes being willing to have those discussions in a public forum in a productive way.
Several players have contributed to this discussion in meaningful ways over the past couple of years, with Kevin Love, DeMar DeRozan, and others speaking publicly about their own personal struggles with depression and anxiety and opening the door for others to come forward.
Now, the league itself is taking proactive measures to ensure its players have the type of access they need to combat any issues that may arise throughout a long and grueling season. On Wednesday, the NBA notified organizations that, moving forward, they'll be required to keep qualified mental health professionals on staff and available to players.
The league's new expectations for teams, via Sam Amick of The Athletic, include one or two mental health professionals on retainer who possess "experience in assessing and treating clinical mental health issues," have a licensed psychiatrist available, and putting together both a plan that can be enacted in the event a mental health emergency arises and "procedures for communicating to players and team staff the team's practices." Additionally, the league will hold what is described as a "health and wellness meeting" that will take place in Chicago next month.
Commissioner Adam Silver made waves earlier this year at the MIT Sloan Analytics Conference with his comments about what he perceives as widespread unhappiness among players around the league and the type of loneliness and isolation that can take root amid the demands of playing in the NBA. Keyon Dooling, who wrote about his struggles with mental health in a Players' Tribute piece last year, is head of the league's new mental health and wellness program that was instituted last season, and the new guidelines are part of the continued expansion of an initiative that has been long overdue.
(Via The Athletic)