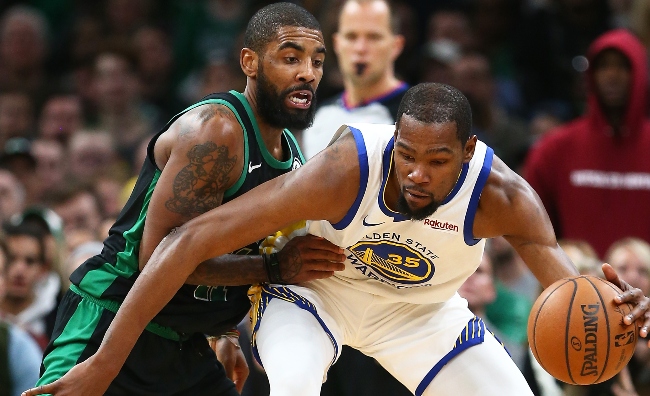 UPDATED:
For years, the most dedicated of NBA fans have fired up the coffee pot late on the night of June 30, preparing for the opening of the free agency moratorium at 12 p.m. ET on July 1.
With the immediacy of information now, it's become quite the commitment from fans and media, not to mention players and team personnel who have to meet at ungodly hours of the night to try and come to agreements. The NBA has recognized this, and according to ESPN's Tim Bontemps, will move the moratorium's start up six hours, allowing for these meetings to begin at reasonable hours.
As of May 25, The New York Times' Marc Stein has confirmed this.
The NBA has official moved up the start of free agency to 6 PM ET on June 30

— Marc Stein (@TheSteinLine) May 24, 2019
Since it's a moratorium period and things still can't be officially signed, this makes a ton of sense. The league year technically rolls over on July 1, but there was already a pretty strong wink-wink agreement not to really enforce "tampering" in the form of agreements made early — as evidenced by the flood of deals that would come out at 12:01 a.m. ET, which were certainly not done in one minute.
This will be a big change for everyone involved in the process, and fans will benefit greatly from not having to stay up into the wee hours of the morning trying to see who their team is going to be signing or, at the least, meeting with. It also provides TV networks, namely ESPN, the opportunity to load up on free agency programming in primetime, so expect lots of televised Woj bombs to be coming your way on the evening of June 30.