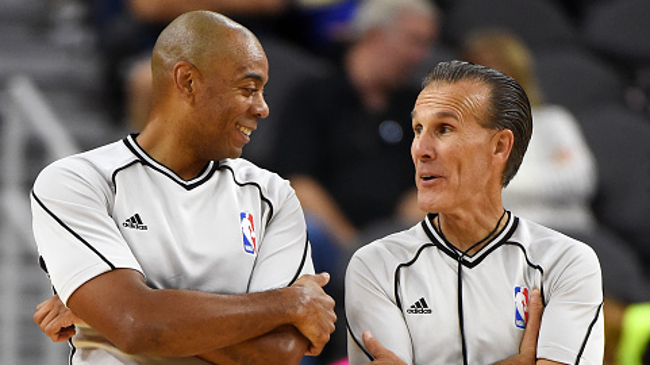 Big changes appear to be coming to the way the NBA oversees its officials. In keeping in line with the ongoing trend toward more analytical approaches to every facet of the game, the league will reportedly shift its assessment over referees to a more data-driven model.
It's hard to know exactly what that entails yet, but one concrete change is that retired ref and vice president of referee's development and performance Bob Delaney will no longer be in charge of overseeing game officials, although he will reportedly stay on and transition to a different role.
Via Adrian Wojnarowski of ESPN:
The league will continue to use Delaney, and other ex-referees, in the teaching process with officials, sources said.

Delaney, 65, became well-known as an NBA referee for his background as an undercover organized crime investigative worker while he was a member of the New Jersey state police in the 1970s. He officiated in the NBA from 1987 to 2011, working 1,182 games, including 120 in the playoffs.

Over the past few years, the NBA has already begun to lean heavily on technology for officiating purposes, as evidenced by the state-of-the-art replay center in Secaucus (which many critics argue has ground the game to a halt as referees spend what some believe to be exorbitant amounts of time reviewing questionable plays from multiple angles).
What remains unclear, however, is exactly how data will be used to evaluate an individual referee's performance. There has long been a call for more accountability among NBA officials, especially as the problematic Last Two Minute Report does nothing to alter the outcome of a game and only offers a sort of public reprimand of the officials involved.
It seems the league has finally heard these complaints, but it still remains to be seen exactly what changes will be forthcoming.