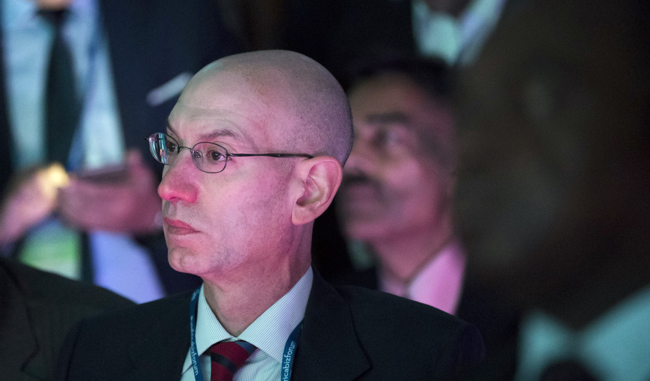 Recently news broke detailing yet another progressive lurch away from stone tablets and rote memory, as the NBA has sanctioned the use of video from the bench during games. Here's USA Today:
The NBA will allow teams to use hard-wired connections from the bench to review and cut video for immediate access, transfer video between bench personnel and the locker rooms and access data rather than have that info delivered from the video room to the bench.
So what does this mean exactly? Well, for one thing, it should become all that much easier for teams to make on-the-fly adjustments, even from coaches who may stubbornly refuse to alter strategy after tip-off. The role of video coordinators will also likely be impacted, with this typically behind-the-scenes figure of mystery possibly being upgraded to a behind-the-bench role, where they can whisper dank strategic moves into the ear of the coach who will now be forced to take them seriously — since they will now have raw footage of current hardwood events backing them up.
Jeff Zillgitt of USA Today also posits that perhaps this new fangled way of doing things will be a boon to a team's medical staff, who will now be able to more quickly and accurately check WebMD if a player exhibits a certain malady during the game. But perhaps the funniest thing about this nascent rule, is that if one team's network goes down, all the coach has to do is tell a referee and the opposing team will immediately lose access to their own network. Seems fair, but it's unlikely Gregg Popovich or some other shrewd coach won't play the "Yeah, uh, my live video access is acting all screwy, please take theirs away now. Thanks."
Rumors that Adam Silver has dubbed this new policy "Big Brother Is Watching" cannot be independently verified at this time.