Yes indeed we all do know the joke by now — nature has returned, the earth is healing. But what about NBA players returning to nature? "Nature is healing, ball is life" doesn't have the same immediate uptake for jokes but it was, more or less, what was going on this week in Self-ISO. Guys went into the woods, came out of them, fished, howled atop waterfalls, called animal control, lounged around with exotic wildlife and became the unexpected caretakers of infant animals while trying to maintain a decent lawn. Let's tiptoe through these tulips!
Paul George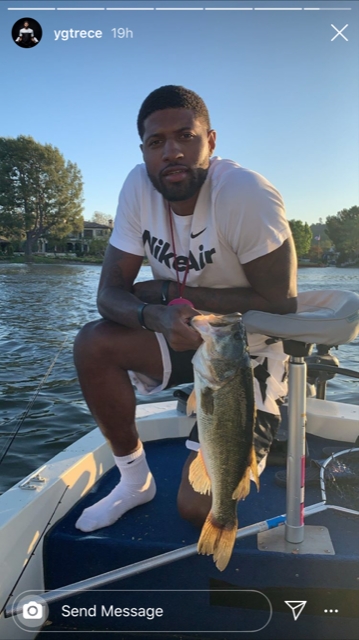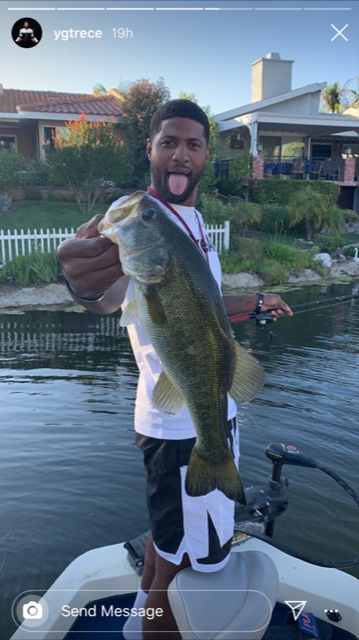 If you want to find someone angling to have a good time this pandemic, look no further than Paul George. And please, do not shut the tab in your browser this website is on or gently set your phone down and go do something better with your time because of that terrible fishing joke. George, an avid fisherman, opted to spend time catching smallmouth bass after smallmouth bass. He thoughtfully posed with each one (or else one hungry fish) before gently setting them back in the water.
Rating: An afternoon well spent.
Lou Williams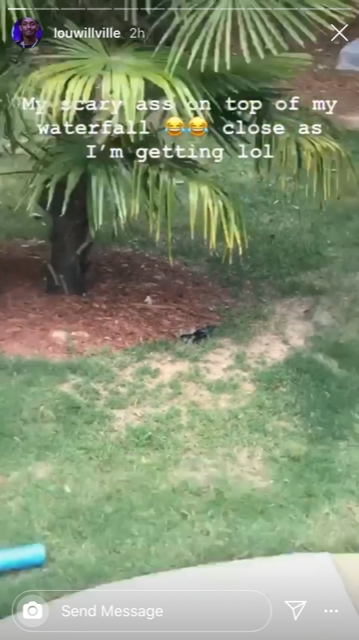 We join Williams perched atop the waterfall in his backyard. His "scary ass" was up there because he was rightfully avoiding a gigantic snake in the grass. As he narrated, "Only thing about living in the deep south, big ass snakes, man," his poor friend was given the job of trying to catch the snake with a pool skimmer.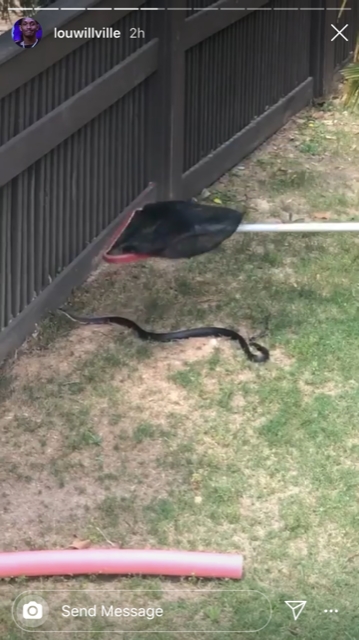 The snake, over it, opted to leave the yard and Williams' fears multiplied when his friend informed him the first snake had gone to join another snake on the other side of the fence. "One turned into two!" Williams exclaimed.
Animal control arrived and caught the two snakes, identified as water moccasins ("That's why they're always in the damn pool," Williams agreed), and placed them carefully in a big bucket. Williams heaved a huge sigh of relief.