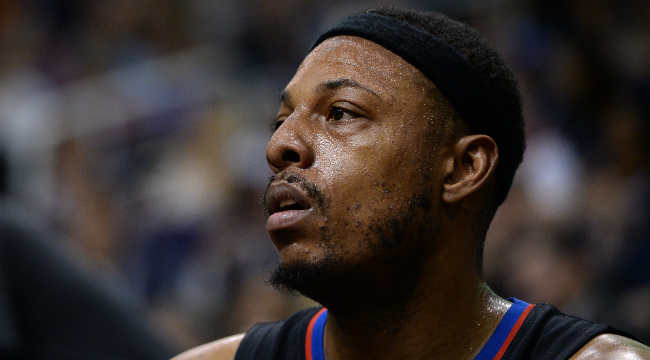 Paul Pierce is a respected NBA Champion, multiple time All-Star, and future Hall of Famer. But that won't stop him from firing off these takes.
Pierce said that he would have picked Detroit Pistons center Andre Drummond over New Orleans Pelicans superstar forward Anthony Davis in the NBA Draft if it had been up to him. Notice the lack of the word "super" or "star" in front of the words "Andre" and "Drummond."
We're not making this up. We wouldn't even want to make something like this up out of fear of what AD would do to us. The last time someone said Drummond was better than Davis, the Pelicans star hung 59 on him.
Here's what Pierce said:
If this were a real player comparison we'd put a column right here with Davis' stats on one side and Drummond's on the other. You'd look at them, nod your head, and concede. But we're talking Anthony Davis and Andre Drummond, so no such table of statistics is needed. The best athlete in New Orleans (you've been dethroned, Drew Brees) is heads, shoulders, and everything else above Andre Drummond.
All hail Chauncey Billups who gave Pierce such a condescending glare it made me feel better. And all hail whatever wreckage Anthony Davis brings upon Andre Drummond the next time the two square off.