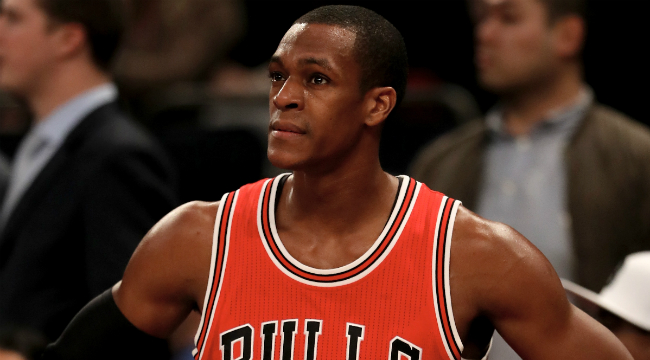 Rajon Rondo has struggled to fit in with the Chicago Bulls, just like he did with the Sacramento Kings and Dallas Mavericks. Whether it's his surly disposition, his misadventures shooting the ball, or his sometimes lackadaisical attitude towards defense, Rondo hasn't made himself popular among fans or front offices anywhere the past few years. Regardless, he's made it very clear that whenever he's done playing, he has ambitions that will require popularity among both: head coach.
Rondo, who told the Chicago Tribune, "I've been preparing to coach since I left Boston, really," doesn't just want to coach in the NBA someday like Brandon Roy, but immediately after he's done, a la Jason Kidd.
"That's the plan. Hopefully I can transition right into it after playing instead of having to sit out or going a different route," Rondo said. "I know it's not an easy job. But I respect that this is the highest level of being a coach. If I needed to go an assistant route, I'd do it. But I don't know if it would need that."
Rondo is the sort of laser-focused, ultra-confident guy that would definitely be impatient with making his bones in college or as an assistant. The Tribune cites multiple players and coaches who say he's not just knowledgeable enough, but charismatic enough as well to be a head coach. The real question is, will NBA front offices trust someone who made their lives difficult as a player when he asks them to be a head coach?
(Via Chicago Tribune)