Kyle Lowry had a great night during the Raptors' 105-91 victory over the Celtics on Friday night. The Toronto guard dropped 32 points and 5 dimes during the win, but there's one stat that didn't show up on the postgame box score: One terrified waterboy.
(Alright, calling that dude a "boy" is a stretch, but the term "waterman" isn't really a thing.)
After an impressive run in the fourth quarter, a timeout allowed Lowry to head to the bench and get hydrated. And, boy, was he ever AMPED to get hydrated. He snatched the water bottle away from that dude with the fire of a thousand suns, and all the water dude could do was make this hilarious face in response: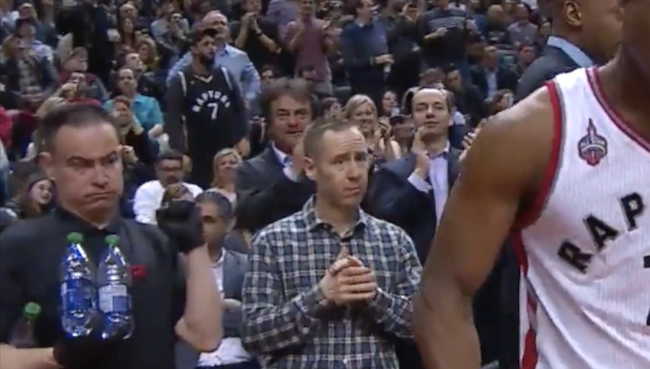 Look at the sass! If a look could literally shoot daggers, Lowry would be skewered.
After seeing the video, Lowry took to Twitter to confirm that he doesn't actually have anything against the water guy, but that he was just caught up in the intensity of the game.
There was definitely no need to apologize. I'm sure Gus didn't take it personally and, even if he did, we'd still all be in Lowry's debt for providing us with this hilarious clip, which will live forever in our hearts.