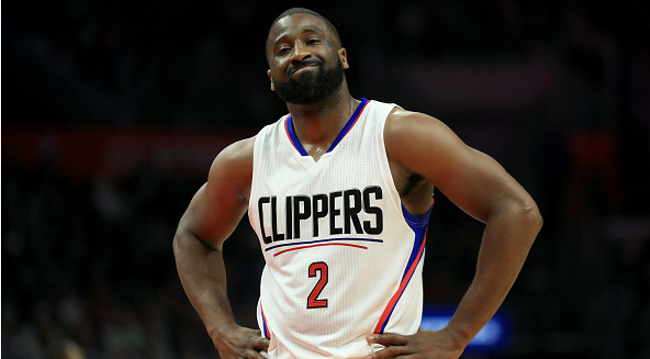 It's difficult to characterize the Clippers' Game 1 loss as an upset, in no small measure because the Utah Jazz are a very good team, but most of the basketball-watching world expected them to secure a victory on their home floor to kick off their first-round series, especially after Rudy Gobert went down with a knee injury just 17 seconds after tip-off.
Yet the Clippers looked lost and lethargic as they failed to take care of business against a squad missing one of its best players and now face something of a must-win situation in Game 2. Raymond Felton personally believes Gobert's absence is what gave Utah a spark, and the way things played out in Game 1, he thinks – however misguidedly – that life just might easier with Gobert back in the lineup.
Unfortunately for Felton, it looks like he and the Clippers will have to face the Jazz without Gobert in Game 2 as well. The 7'1 center is progressing and even participated in practice on Monday to a certain extent, but the time-table for his return remains somewhat unclear.
Los Angeles will need to figure out a way to take advantage of his absence in the paint if they want to even up the series. Game 2 tips off on Tuesday night at Staples Center at 10:30 ET on TNT.