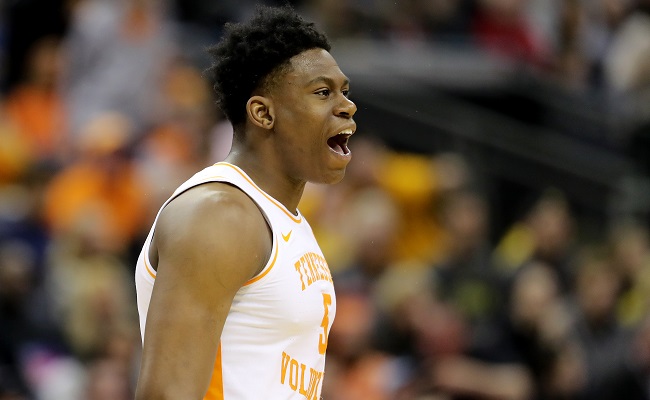 In 2018, the National Invitational Tournament, better known as the NIT, decided to get a little experimental. It changed the game's format from its usual two halves of 20-minute basketball to four 10-minute quarters. It widened the free throw lane from 12 to 16 feet to mimic the NBA. And using FIBA competition as a guide, it extended the 3-point line back 20 inches. Tennessee head coach Rick Barnes thinks it time to do the same for all of college basketball.
The 3-point revolution hasn't just found a home in the NBA. During the 2013-2014 season, VA Military led college basketball in 3-pointers attempted per game with 26.5. This season? Savannah State led all teams, hoisting 38.4 per contest. Last season, KenPom reported that the national 3-point rate, or what percentage of a team's shots come from beyond the arc, sat at 37.4 percent. In 2013-2014, it was just 32.9.

Despite the increased volume, better national 3-point percentage marks and desire to play around the perimeter, college basketball's 3-point line has remained at 20 feet, 9 inches, a distance that's been in place since the 2008-2009 season. FIBA international competition (and now the NIT) plays with a 3-point line that's 22 feet, 1.75 inches. And the NBA's 3-point arc sits at 23.75 feet.
The college game still struggles with spacing on offense, and therefore still has too many instances of teams going cold for far too long. Oregon, for example, went scoreless for nearly eight minutes in the second half of their eventual win over UC-Irvine on Sunday. An extended 3-point line could solve a lot of those problems and give players more room to operate on the court.
With the NIT leading the charge, perhaps a deeper 3-point line in college hoops is closer than we think. With the 3-point revolution taking over basketball at every level, the change is certainly overdue.