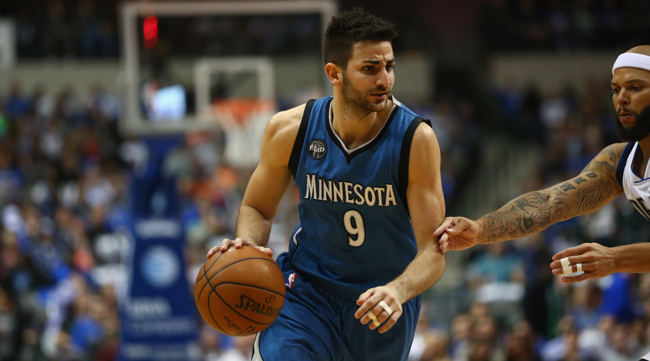 Tom Thibodeau's stint as Minnesota Timberwolves head coach and team president started with a predictable draft pick. Kris Dunn, a workaholic four-year player from the same Connecticut as Thibodeau, came in as the Wolves' new point guard at No. 5 overall in June's draft. The pairing between him and Thibodeau is about as fitting as such a dynamic can come.
This has led many to wonder what current starting point guard Ricky Rubio's future with the franchise is. For his part, Rubio is coming across as unconcerned about it. "Really it's a challenge. When a young guy like him who has a lot of potential comes, I think we can really play together," Rubio told the Associated Press at the Rio Olympics, where he won a bronze medal with the Spanish national team. "But if we don't (share the floor often), I can really help him."
Shooting is a relative weakness for Dunn, a player known for his athleticism, speed, and instinct more than his touch from far back, so it's hard to imagine him and Rubio, a 32 percent career shooter from three-point land, playing together. The spacing would be… bad. We'll see how much Thibodeau even tries to build offensive lineups around those two in 2016-17, or whether he'll let their relationship be an off-court one.
(via AP)