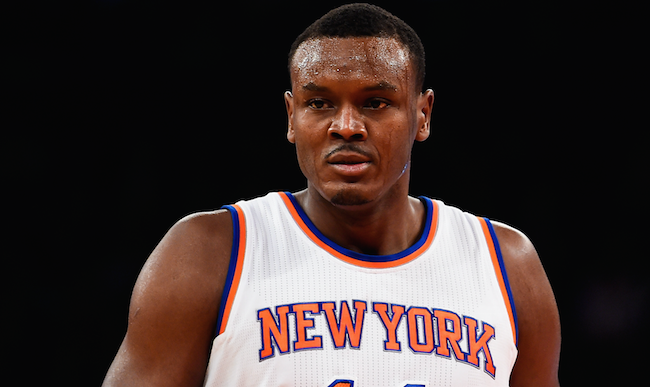 The Dallas Mavericks didn't mind losing Tyson Chandler to free agency for a second time in four years. After all, they had an agreement with the most sought after center on the market. Since their pact with DeAndre Jordan shockingly fell through earlier this month, Mark Cuban and company have continued to do well to pick up so much surprising slack in the middle.
According to Adrian Wojnarowski of Yahoo Sports, veteran pivot Samuel Dalembert has agreed to a one-year, minimum deal with Dallas.
Free-agent center Sam Dalembert has agreed on a one-year, $1.4 million veteran's minimum deal with the Dallas Mavericks, a league source told Yahoo Sports.
Coming off an injury-plagued 2014-2015 with the New York Knicks, a serious market never materialized for Dalembert. He rejoins the Mavericks, with whom he played during the 2013-2014 season, in hopes of forming an effective, if wholly unspectacular, center tandem with recent trade acquisition Zaza Pachulia.
At 34 years-old, Dalembert is no longer best suited as a full- or even part-time NBA starter. But he's a warm body capable of protecting the rim and finishing in the paint at the very least, attributes Dallas sorely lacked after letting Chandler walk and Jordan escape their grasp.
Making the playoffs could still be an uphill climb for the Mavericks despite the additions of Dalembert and Pachulia, but a pair of workable big men will no doubt help Rick Carlisle navigate the big, bad Western Conference.
[Via Yahoo Sports]