The Seattle SuperSonics made a terrific run all the way to the NBA Finals in 1995-96. While they lost to the Bulls 4-2 in the Finals, they'll always be remembered as one of the most electric teams of their era, and evening the series against the Bulls at 2-2 was all the more impressive when you consider that Bulls team had only lost one playoff game before then and only 10 regular season games that season on their way to a historic 72-10 mark.
But, what's happened to that team since then? We all know Gary Payton is in the Hall of Fame, but what about players like Hersey Hawkins, Shawn Kemp and Sam Perkins? Let's find out.
Steve Scheffler
Scheffler was kind of a victory cigar in Seattle, mostly only gathering playing time late in games during blowouts.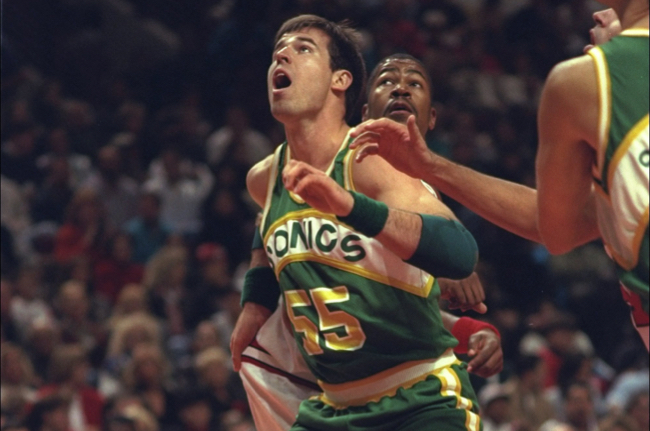 He did play sparingly in the Finals, however. Scheffler's LinkedIn says he's the owner of K.S. Specialties, which, according to the site, represents manufacturers to Amazon's grocery site.
Vincent Askew
Askew's four-year stint with the Sonics was also his longest with any team before or afterwards. What's interesting about Askew is that he actually played for George Karl before he was on the Sonics. Karl was the coach of the Albany Patroons of the CBA in 1988, and got a reluctant Askew to come play for him for a couple of years.
After his playing days, Askew coached for a few small and high schools, though it seems as if each stop was marred by recruiting scandals. He also hosted a radio show on a Yahoo AM station.
Hersey Hawkins
Hawkins started all 82 games for the Sonics during their '95-96 season, averaging 15.6 points, 2.7 assists and nearly two steals per game. He was an ideal complement to the Sonics' guard rotation.
He's currently the head of player development for the Portland Trail Blazers. In a pretty cool twist of fate, he got to watch his son, Corey, go through a pre-draft workout for the Blazers in 2015.
Frank Brickowski
Brickowski's second stint with the Sonics proved to be his finest.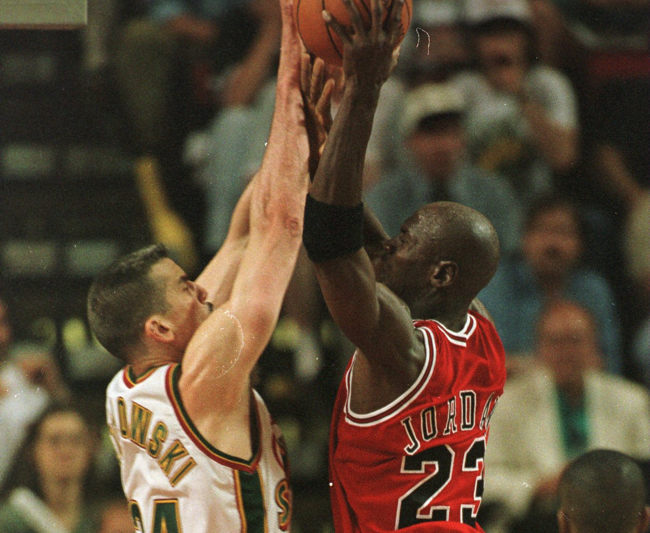 He was a bit of a stretch-four years before they were in vogue, hitting 40 percent from deep. He was renowned for his physical, at times too-physical, defense on Dennis Rodman, which led to a few technical and flagrant fouls. Brickowski was released by the Boston Celtics the following year after just 17 games, and retired thereafter. He seems to keep a pretty private life these days. He's appeared on a radio show with CSN in Oregon, and his LinkedIn profile lists him as a regional rep for the NBPA.
Sherell Ford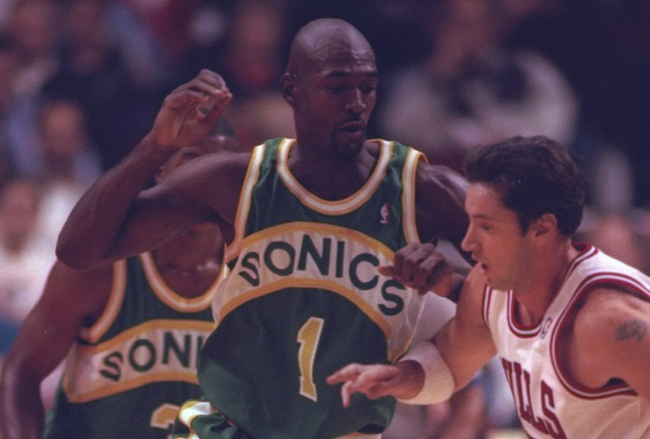 Ford was a first-round pick of the Sonics, but couldn't find much playing time on a team full of great guards like Nate McMillan, David Wingate and of course Glove. He only played in 28 games for the Sonics, none of which were in the playoffs. He played in a few international leagues and toured with the Harlem Globetrotters, but never made it back to the NBA.