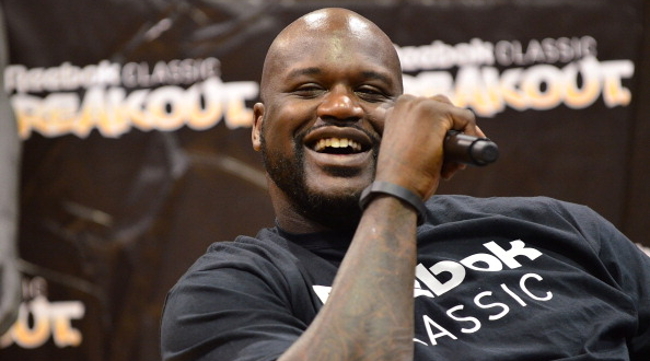 It's said that once you reach a certain age, a person should be able to let things go and be able to age gracefully. Judging from this weekend's events, it's very clear that Hall of Famer and TNT analyst Shaquille O'Neal never learned this.
O'Neal is a man who's never met a feud he didn't fully embrace, whether it was with Penny Hardaway, Kobe Bryant, Dwight Howard, Javale McGee or even Pat Riley. It doesn't take much for a guy like Shaq to invest himself into some sort of beef, especially if it has a chance of maintaining his public profile.
Enter 'Roadman Shaq,' a British rapper who, if you've been on the internet within the last 30 days, you've seen him mentioned or his video lampooned many a time. The song, 'Mans Not Hot,' was a song that O'Neal even came out to during his recent Tonight Show Visit. So because O'Neal couldn't let bygones be bygones, he just felt the need to release a diss track on 'The Big Podcast with Shaq."
There's a lot of people who are named after me. Shaquille. Shaq/ But keep in mind, there's only one Big Shaq/ It is I, the originator, the dominator, the creator/ Don't you ever call your name Big Shaq/ Last man who called himself Superman, still ain't got no wings. Roadman Shaq, this is how you spit…That's how you rap, young fella."
Let's be real here: the lyrics are okay, but O'Neal has been heading towards the path of "get off my lawn guy" for ages. The fact that the Hall of Famer felt the need to throw Dwight Howard back underneath the bus to diss the young British rapper might be peak petty season for Shaq as well.
Either way, Shaquille O'Neal rap-battling folks is a thing again, and if you want to hear the full song it'll be released on O'Neal's podcast Monday morning. Listen for the petty and stay for the comedy.