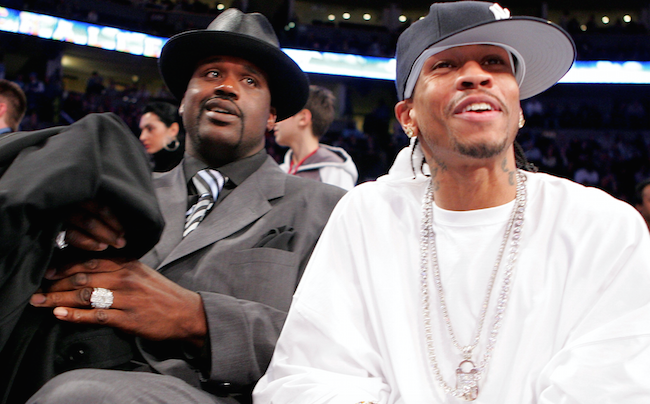 Shaquille O'Neal and Allen Iverson were two of the most exciting players of their generation, and now they have put the ultimate capper to their careers after being elected to the 2016 class of the Basketball Hall of Fame.
Between the two of them, Shaq and A.I. have a combined 26 NBA All-Star appearances, eleven first team All-NBA selections, six scoring titles, two MVP awards, two rookie of the year awards, and nearly 53,000 points in their historic careers.
Iverson and Shaq will join a 10-person class that also includes Chinese superstar Yao Ming, Michigan State coach Tom Izzo, former WNBA MVP Sheryl Swoopes, Bulls owner Jerry Reinsdorf, longtime referee Darell Garretson, legendary coach John McLendon, and former pro players Zelmo Beaty and Cumberland Posey. Among those who missed out on getting in include former Phoenix Sun Kevin Johnson, and former college coaches Lefty Driesell, Eddie Sutton, Bo Ryan and Muffet McGraw.
After the news, the NBA world flocked to Twitter to congratulate the two superstars and the rest of the class of 2016 on their induction.
The enshrinement is set to take place on September 9 in Springfield, Massachusetts.