Steph Curry has had a busy year. After narrowly edging out James Harden for the league's Most Valuable Player Award, he then led the Golden State Warriors to their first NBA title in 40 years. Then his wife had another baby (and if she's anything like her sister Riley, buckle up). But he didn't stop there.
---
---
His newest venture is with a Boston-based startup called "CoachUp," which sometimes refers to itself as the "Uber of coaching." Here's how it works: the CoachUp.com website has a database of more than 15,000 entrepreneurial coaches across the country, so athletes of all ages and skill levels can logon and find coaches in their area that fit their training goals. And it's not just for basketball. It's for all sports (even yoga, according to the site).
Curry joined the CoachUp team as Lead Ambassador this summer, in part because of the tremendous impact private coaching has had on his individual growth and, as a byproduct, his career successes. DIME had a chance to speak with both Curry and CoachUp founder Jordan Fliegel last week about their new partnership and the crucial role that quality coaching plays in an athlete's overall development and how those principles translate to every other aspect of life.
DIME: How did your partnership with CoachUp come to fruition? 
Stephen Curry: When Jordan approached me about his idea and his company and the vision he had, it's kinda funny because it's basically my story, in a nutshell, of how I got to the Division 1 level coming out of high school and how I trained and developed my game. It's through private coaching. So when he described the vision for how he wanted to get up-and-coming athletes in all different sports linked with qualified and high-level coaches, it made 100 percent complete sense with my story and how, even to this day, I still work on my game and get better. And just that experience and how it can elevate somebody's game, skill level, and maturity — on and off the court — and just the values that they have.
Jordan, what does is it mean to you to have Steph as a part of your team?
Jordan Fliegel: It's great to have Stephen on our team. He really embodies everything that we're about. [He's] someone who's obviously an incredible basketball player, who's worked extremely hard to get to where he is, and more than that, just a great person and a real student-athlete […] And for the vast majority of the kids out there, you know, they're never gonna play professionally. That's not even really the goal. The goal is to … if you love something, if you love playing a sport, you should really invest in that. And the people around you, your family should invest in that. You learn so much by being a part of teams, playing sports and seeing yourself grow and get better, I think you develop a lot of confidence, and that leads to other things in life, school and otherwise. He embodies all of that. The fact that he's also an incredible basketball player, MVP, all that, is crazy. But he represents who we are, so it was a perfect opportunity to work with him. It's really a natural fit.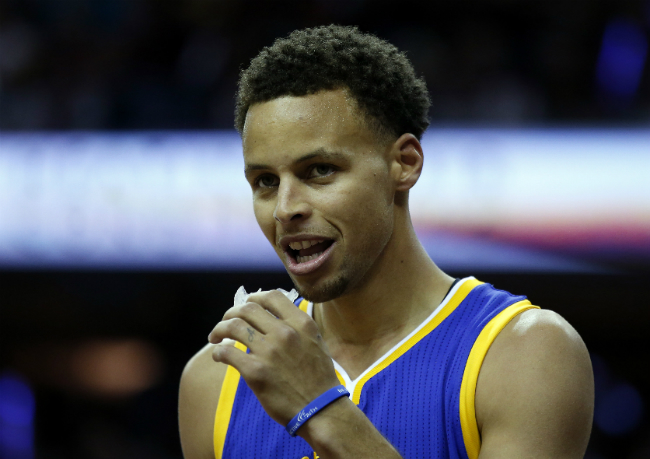 You used the word "investment," and that seems to be the rub of private coaching, is that it's probably prohibitive for a lot of kids. So how do you make your particular services more accessible to kids of a certain socioeconomic background who otherwise wouldn't be able to afford it? 
JF: Yeah, absolutely. I'll hop in and answer that […] We want this to be affordable for any kid that has a dream to play their sport. And so, our coaches discount their rates for group sessions. Coaches can customize their rates to work with any athlete. You can message a coach through our platform securely and you can say that I can't afford your full rate, but are you willing to discount your services? I'd love to work with you. And our coaches are totally able to do that. And that means that coach makes less money off those sessions, but that's okay with us. We'll take the discount with the coaches. We wanna make sure that it's affordable for any athlete that has a dream to play at the next level and improve their game. And also, we should say, the average session is $55. It obviously varies by sport and location across the country, but that's for one-on-one. When you're booking for a semi-private lesson, two athletes at a time, a group of three or four athletes, you divide that rate a couple of times, it actually can be done really very affordable. It's just $20-$25 per athlete for high-quality coaching in a small group. For someone that's played or coached at a really high level, that's very affordable.
---
---
Steph, I was reading the article about you on the CoachUp website, and it seems like your father [Dell Curry] was sort of your de facto coach growing up, but when you were about 13 or so, he decided to get you a private coach. Can you talk about what that transition was like? And how do you think it helped you grow as an athlete?
SC: Well, it was very refreshing. [Laughter all around.] There was obviously pressure from having your dad be an NBA player, to develop at a certain rate or to have certain skills or accelerate your growth. But I think once I got out of the shadow of my dad, I could kinda develop my own identity and my own passion for the game. It really helped me develop my work ethic, for sure. It allowed me to push myself outside of any pressure that my dad may have put on me. And it just allowed me to really just discover the game and how I was gonna develop myself. I still talk to my private coach. He still lives in Charlotte, still doing the exact same training for the next generation, and it's pretty cool to kind of have that relationship with him, as I am where I am now, and him having an impact on that.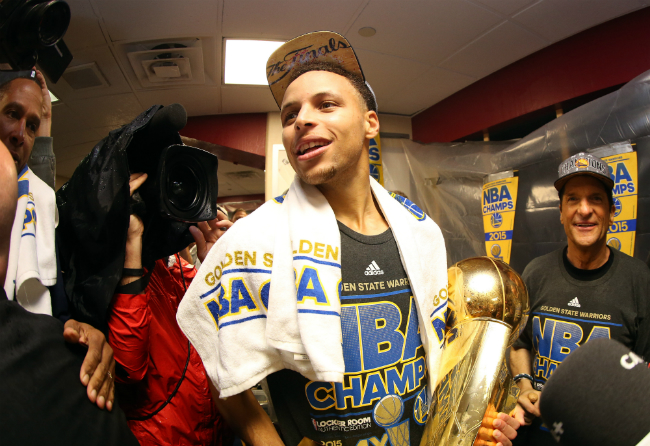 You're someone who's had to overcome injuries in your life, particularly ankle issues that threatened to derail your NBA career early on. What do you think is the role/responsibility of the coaches when it comes to injury prevention and recovery?
SC: When you're rehabbing from an injury or nursing something along the way, you're going at your own pace and recovering the way that you need to, but you still need to find ways to develop and enhance the skills that you have. The guy I worked out with after my surgery, we would do the kind of drills that really I'd never done before. We'd sit in a chair and do ball-handling stuff because that's all I could do. I couldn't stand up on my feet, but I still kinda found a way to work on my ball-handling and things like that. And he just catered the workout to where I was, which really helped me take advantage of the time that I had.
Obviously, training your body consistently will help you limit injuries and put you in a better position. Your conditioning, your strength levels, to maintain yourself — in season and out of season — puts you in a better chance of being successful in whatever level you are or whatever sport you are.
You've faced skepticism from critics during your career who've said you're either too short or too skinny or not athletic enough to make it to the next level. How did you — and how do kids who probably won't ever play professional sports — stay inspired to keep putting in the daily work that is necessary to improve? What's the coach's role in that?
SC: It's killer. It's definitely important. Like Jordan said, the odds of making it to the professional level are slim. There's a lucky few that get there, but just being successful at the level that you are and challenging yourself to get better, will help you. I think it just allows you to inspire yourself to get better. When you're trying to take advantage of the level that you are, [maybe] you wanna be a great middle-school athlete. I think sports, in general, teach you values that can be passed on off the court as well. You gotta have teachers that kind of explain the values and the lessons that we learn just playing day-in and day-out, and help them develop skills in whatever they've chosen for their careers.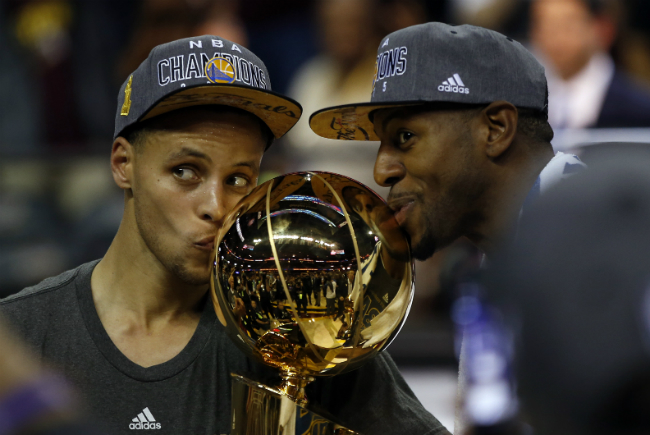 In terms of different coaching styles, you hear the term "players' coach" get thrown around a lot. And it seems like there's a strange dynamic in the NBA, in particular, where a lot of players make considerably more money than some of their coaches, so how does a coach earn respect from their players, regardless of what level they're coaching? 
JF: I used to play professionally in Israel, and we had that dynamic where we had players on teams, formerly NBA players, making more money than the coach was on our team. And, you know, I had the same thought because, you know, you sort of look at general management and say geez, if push comes to shove, is it the best player or the coach who's gonna go? With all of the dollars and the influence there, but I think the best coaches have a way making sure everyone realizes it's about the team goal and that the team's success is the rising tide that lifts all boats. All the players will be more successful. When you get players bought into that, especially when the best players on the team follow the coach. I think Stephen is a great example of that. When they follow their coach, the rest of the players on the team follow in line real quick. So I think a player has a real role in supporting the coach. And in doing that, getting other players to buy in and say 'hey, coach is in charge, I'm gonna step in line, so you should, too.' I really think Stephen is, with his role with the Warriors, an incredible example of that. Stephen is doing all the things the coach is asking of him, and more. And if you're on the bench on that team, you're certainly gonna step in line behind that leadership. It's both. Coach has a responsibility to lead, and the players have a responsibility to lead and follow the coach.
SC: It's just from case to case, but you have to demonstrate your values and you have to demonstrate the unconditional care for your athletes that you're trying to develop, but it's a process of feeling it out, feeling personalities out, seeing how they mesh, so the athlete can kind of understand what they're trying to get out of the private coaching, and match you up hopefully with that perfect coach that's gonna get you there, and it's just about getting in the gym, or on the field, or what have you, and going through the process. Basically, like what happened with our coach this year, Steve Kerr, he came in — he's not a private coach — but the feeling out process was quick. I understood what that coach was about, and how he's gonna inspire you to get better, and you just trust the process.
CoachUp is sometimes referred to as the "Uber of coaching," and some of the concerns with Uber I think are probably relevant here as well. How do potential clients know that their coaches are, first of all, qualified and, secondly … I don't know how to put this … not creeps? 
JF: Well, yeah, that's a good question. For coaching, you might ask a friend or a neighbor or you might go on Craigslist and search a coach, and that's exactly right, you don't know these things. Is this coach good? Even if they've played at a high level or coached at a high level, can we even verify that they did play or coach at a high level? Are they a good private coach? Are they good with my kid? Are they good with my position? Have they passed background checks? Are they gonna show up on time? Are they gonna deliver the sessions that I paid for? Are they gonna have good chemistry with my kid? You know, all of these things were question marks, and there really was no governing body for sports training. There was no platform that created a better system for before CoachUp.
We have solved all of these issues with our dedicated Coach Selection committee, by running background checks on coaches, by collecting verified reviews, by leveraging real-time data to track how well our coaches retain clients, how responsive they are, how helpful they are in their communications and feedback with athletes, and so much more. If a coach does not deliver a great service to our athletes, he or she will be removed from CoachUp. CoachUp is doing for the sports coaching/athlete development industry what Uber and Airbnb have done to improve the client experience in transportation and hospitality. And we are getting better and better every day.