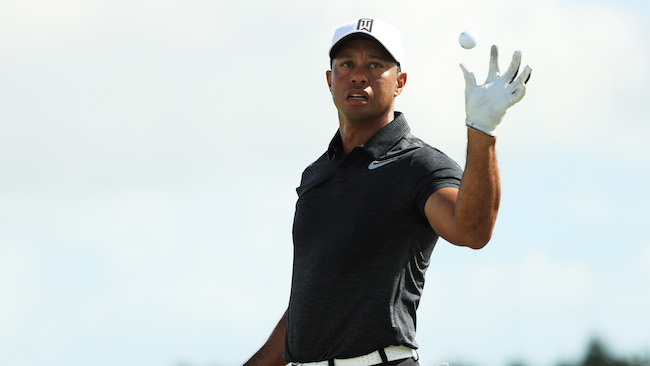 Tiger Woods is back. After another year away from golf and another back surgery, the 14-time major champion returned to competitive golf in the Bahamas on Thursday at his own tournament, the Hero World Challenge.
Woods and everyone else preached patience for his return, with Tiger not wanting to talk about what the rest of the season would hold for him and just wanting to get through this week. But when he stepped on the first tee and smoked a driver down the left side and into the fairway (with a friendly kick) it was hard not to get excited.
Tiger Woods is a transcendent figure in sports, not just golf, so his return to the course was met with great fanfare from around the sports world. Among the athletes to tweet in excitement about getting to see the Big Cat on the prowl again was Warriors star Steph Curry, a big golfer himself.

Tiger got off to a strong start in windy conditions in the Bahamas, with one birdie and four pars in his first five holes, including a glimpse back at vintage Tiger with a long par putt on No. 4 and a big fist pump, which got Jared Dudley excited as well.
Anyone hoping to temper their expectations for Woods entering his 12:05 tee time found themselves lost in the moment once he started striping the ball again.